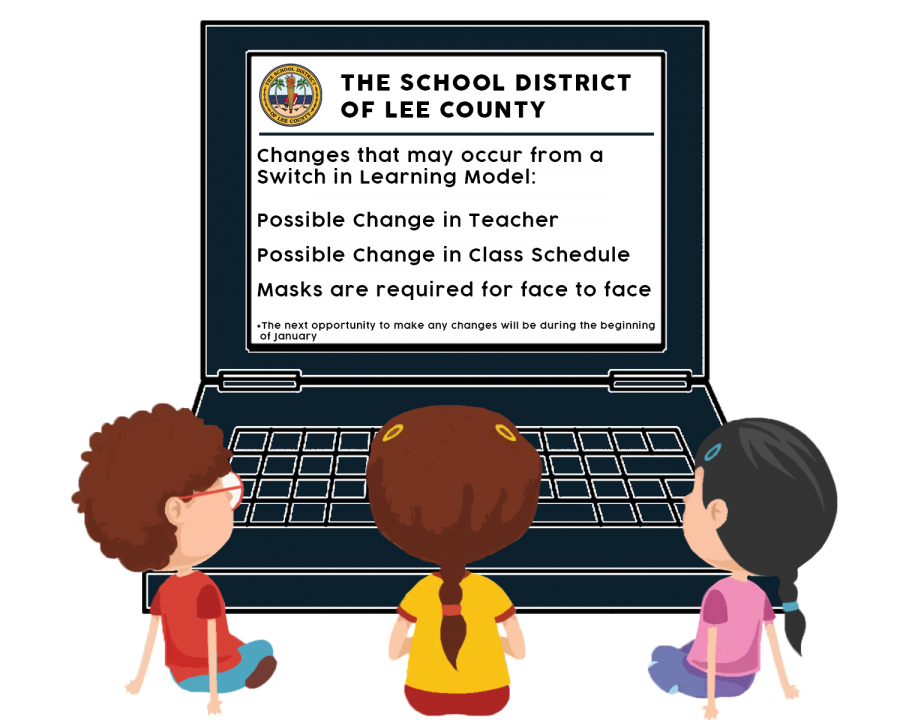 Students choose if they will return
October 27, 2020
There has been a recent debate about students coming back to school from virtual learning.  Students have recently switched from home connect to face to face learning in Lee County. The final date to switch to in person or virtual learning for the second quarter is October 16th at five pm.
A large number of students want to switch to in person schooling from home connect for the second quarter. Students are continuing to stay home on safety concerns about the Coronavirus and personal preference of the learning experience. "The last count I heard was over 2000 to go from home connect to face to face," Lee County Board Member Gwynetta Gittens said.
Although there are several students wanting to go back to school in person there are still students wanting to continue online or want to switch to Home connect from face to face. "Currently, we have about 97 students now who want to switch from face to face to Home Connect," Gittens said.
With the date set for students to come back second quarter, 31 thousand students are still staying home. "I am staying on home connect because I personally like doing school online. I also don't feel 100 percent safe going back to school, even though I know school has taken precautions to be as safe as possible," Sophomore Jaylen Marrero said.
The students coming back are looking forward to a learning environment more interactive with teachers, "I think face to face will be better for students who enjoy lots of discussion during class, like me. Overall, it's much harder for teachers to form a connection with their home connect students, which can make teaching them harder than it would be in person," Sophomore Allison Brown said.
Switching to face to face from home connect is exciting for most students, but there are still concerns with the current pandemic. "I'm most afraid of getting sent home after I come back if I come in contact with someone who tested positive, since that means I also wouldn't be able to work or play sports for that time, and rapid tests can be pricey," Brown said.
The concerns about in person learning are what keep most students in home connect wanting to stay virtual, "Even though it might be harder to learn online through zoom, I did not want to have the possibility of being exposed to COVID, especially since my brother is at a higher risk and I didn't want to expose him," Marrero said.
Even with numerous students coming back in person, safety procedures will remain the same, if not even more strict to keep everyone safe. "There's still a mask mandate. And there's still hand washing and one way hallways. That part is not going to change as far as the mandate and actually be even more stringent," Gittens said.