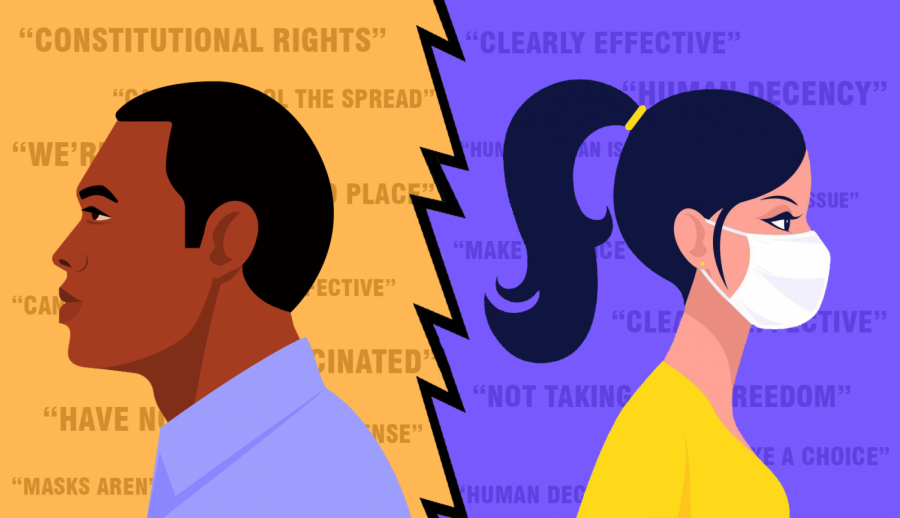 Mask mandates provide positives and negatives
Allison Brown, Graphic Designer
Masks do not contribute to the greater good
The government has a history of enforcing policies under the guise of maintaining the wellbeing of the public. Yet why should the state restrict constitutional rights and mandate the usage of masks even if these methods prove to be ineffective? How much power and control should the state have over the individual before it becomes too much? With the COVID-19 pandemic, multiple US states put restrictions ...
State Mandated Masks Isn't Tyranny, It's Basic Protection
If you haven't been living under a rock throughout the entire COVID-19 pandemic, then you know the mass movement against the usage of masks. In moments of crisis, such as a mass pandemic, it's quite worrying that some people don't have the basic human decency to put on a piece of cloth that prevents you from killing people. In those cases, the government should be allowed to take action and p...