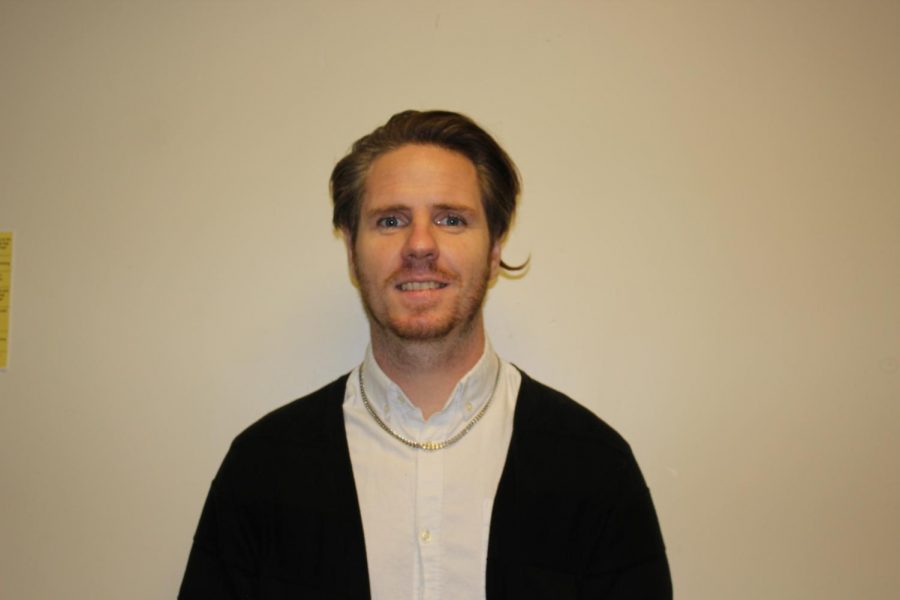 Michael Meehan goes from Marines to educator
Geometry, Algebra 1 Honors, and Reading teacher at Cape Coral High School, Michael Meehan has had an inspiring journey leading up to his arrival at Cape HIgh. 
Growing up in Pennsylvania, Meehan grew up to be a marine for 10 years, "I started as a motor transport operator…[and] became a sergeant."  and traveled all around the world on active duty.
From there, Meehan went into the reserves and a spot opened up in MIami for a job he wanted, "well, everyone lives down here, let's give it a shot". Spending time in  Florida as a child, at first Meehan did not like it, now much older he realized it wasn't that bad. 
         When fully retired from his job as a marine, Meehan moved to Cypress Lake High School to pursue a security job that fit with his wife's schedule.
Meehan had always had a soft spot for Exceptional Student Education (ESE) students. "This kid Greg, he had Down Syndrome and we became friends so I always had a soft spot for that field." 
When Cypress high's security job offer closed Meehan was offered a job as a teacher's assistant in an ESE classroom. 
"And like from day one, I was like, yes, that's what I want to get my degree . And so I finished my degree while working there, and then I just moved right into the class as the lead teacher," said Meehan. 
He proceeded to work there for 8 years and in his 9 year he joined the Seahawks Nest. 
  "He is very organized and not afraid to ask for help," said Geometry teacher, Rebecca Thomas. 
In a short time, Meehan was able to capture the respect of his co-workers.
 "He is a hard worker and cares about his students," says secondary math educator Kenneth Wallace.  
Not all his life is about teaching, in his free time, Meehan loves to spend time with his wife and kids.  Meehan said, "[me and my kids] usually go outside or go for a bike ride. And then I make dinner every night"   
Overall, Meehan has gone through a lot before getting to this school and Cape High is excited to have him as one of the newest editions to the nest. Thomas said, "He is bright, energetic, full of wonderful ideas and a valuable asset to Cape Coral High School."