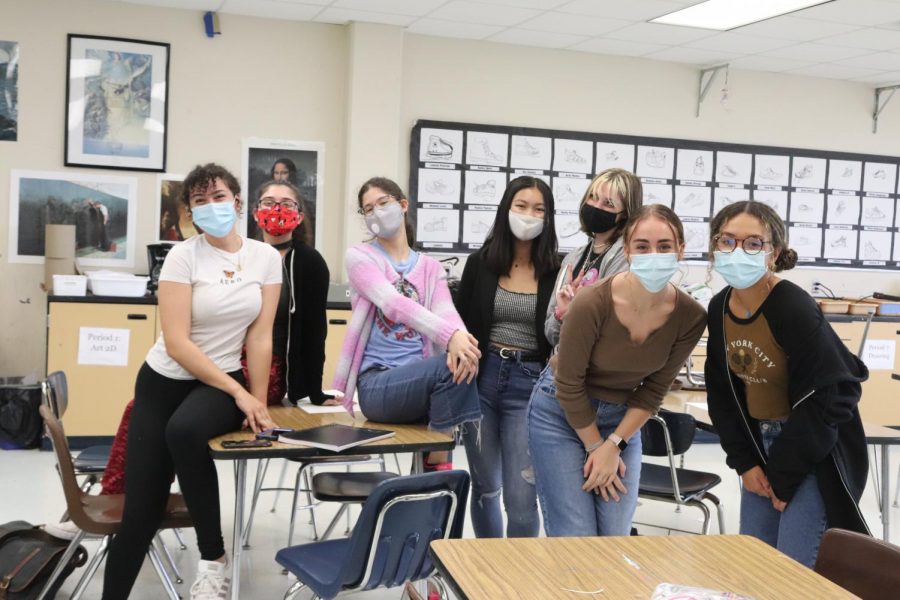 National Art Honor Society
The National Art Honor Society has started and are looking for more members to join them this year.
In the Nation Art Honor Society, students can come to meetings to enjoy studying art after school and showing their passion and appreciation for art around their community. 
"We might be working on an art project that somebody in the school has asked us to do, like creating a poster. Or we might just be doing something fun or exploring a medium. Possibly even working on a fundraiser or some kind of art competition," states club sponsor and Cape Coral High School Teacher, Amy Smith. 
During the club they also attend things outside of the school setting. "We try to do local art events and things around our communities," states Junior at Cape High, Jocelyn Black. 
"We try to visit as many museums as we can throughout the year whether that's the Baker museum or the Dali Museum," says Smith.
This club is a great way to branch out and practice art in a care free environment. 
"If you want to continue your interest in art, you should join. You have such a supportive class and if you really want to find yourself, we'll help you. It is just so friendly and inviting," states Junior at Cape High, Angela Rojas. 
The members of the National Art Honor Society would love to see new students come out and join their program. 
"To be in the club students must have to be enrolled in at least one art class in Cape Coral High School and they have to have a B average in the course. There is also $5 in dues," says Smith
If students have any questions they can email the sponsors of the Club: Amy Smith and Melissa Heinemann. 
 "Students can add the Google Classroom code and come to meetings to sign up. Meetings are held the second and fourth Thursday of the month, and it's held in room 152," says Smith.