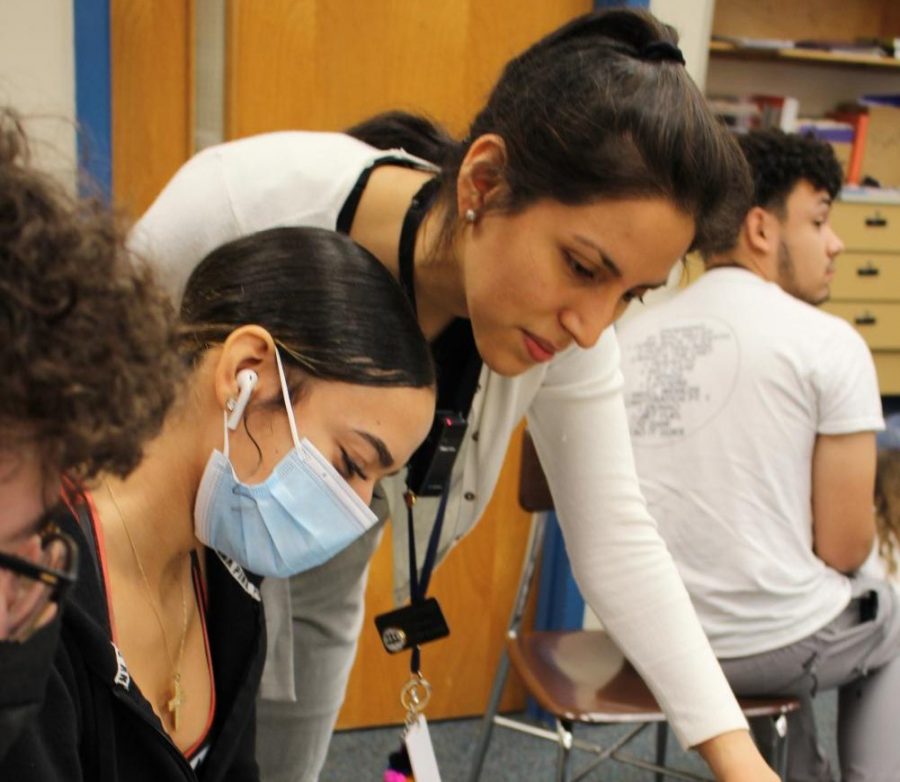 Sthepany Bendezu plans to improve the yearbook
Yearbooks are a staple for the celebrations which come with a school year wrapping up, and this year Cape Coral High School has a brand new yearbook sponsor. Sthepany Bendezu has taken on the challenge of sponsoring Yearbook for the 2021-2022 school year.
Hundreds of high school students look forward to the day at the end of the year that they are handed their yearbook which has captured all of the sentimental memories that have been built up throughout the school year. This year, the responsibility of that is put on Bendezu, the new sponsor of Yearbook. Bendezu assures that she is confident for this year by saying, ¨For some people being the yearbook advisor for the first  time can look challenging; however, I feel it is an opportunity for growth.¨
Bendenzu expresses her excitement of being the new yearbook sponsor while saying, ¨I am looking forward to the outcome of this year; however, by now I enjoy the journey of being a sponsor with my little yearbook family. A process to give, share, and learn to make any path enjoyable.¨
Some students who have previously been a part of the yearbook staff have continued on with it. Junior at Cape High, Adrianna Torres, exclaims that she is very happy to have a new sponsor this year. ¨I love Ms. Bendezu! She's so sweet and always seems so happy to be around us. I´m excited to see how this year's yearbook turns out.¨
Having new students enrolled in high school each year keeps the yearbook  experience a very important part of high school. The yearbook staff will be working hard this year to make this happen. ¨There may be many challenges ahead, but each of them becomes an adventure when we learn to share our knowledge but at the same time when we have the willingness to listen and learn from others, doesn´t matter their age," Bendezu responds. 
¨I am excited to help Cape High put out another amazing edition of our high school's yearbook. I have high expectations for what we can achieve together within the yearbook committee,¨ says the Editor in Chief for Yearbook this year, Jillian Peska, junior at Cape High
While communicating with Bendezu, students in Yearbook got to sort through who gets which section of the book, as a team, as Bendezu supervises and guides them into making this yearbook the best yet. 
When asked what the staff is most excited about for this upcoming year of putting together the yearbook while now having a new sponsor to help them out, Brianna Longo, student at Cape High responded with, ¨'I'm most excited to see the result of the yearbook at the end of the year to see all of the hard work pay off. ¨
It is already clear to tell that this year's Yearbook staff cannot wait to expand the creativeness of what they can bring to the edicition this spring, and with Bendezu as the new sponsor this year, the expectations are nothing less than high.