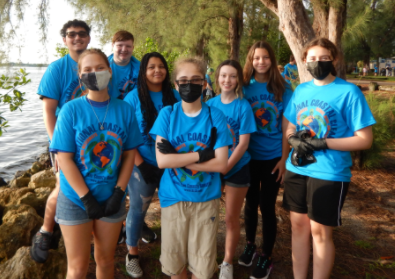 Environmental Club
For those who enjoy mother nature, environmental club is a club that might spark your interest. Environmental club is an organization that is devoted to helping preserve the environment. 
This club originated at Cape and science teacher Elizabeth Kominar decided to become the sponsor due to her liking of nature. Kominar has been the sponsor of this club for 15 plus years.
Students interested in this club can attend a meeting and join the google classroom. While at the meeting, students can get a registration form that they complete and turn in at the next meeting to make them an official member of the club.
"Coastal cleanup, tree planting, and great american cleanup," Kominar stated, are just some of the few different ways of volunteering students can do. Students can sign up to volunteer in the google classroom.
 The club meets on Fridays of every week in room 264.