COVID-19: Students adjust to changes
The coronavirus pandemic has shuffled the lives of billions of people around the globe. Daily activities like going to school or work, popping into a store, visiting your grandparents, and countless others have been snatched away from everyone in the blink of an eye.
Students at Cape Coral High School are not immune to this change and have all suffered greatly. Senior Kailee Kefer wished her last year at Cape High wasn't cut short, as valuable memories have been taken from her forever.
"I'm planning on taking prom pictures with my boyfriend because we never experienced a prom. I wish we had all our senior things postponed instead of cancelled," Kefer said. 
One of the most heartbreaking things taken away from Kefer involved the sport she has played all four years of high school—soccer. "I really wish I was able to experience a signing day at the school," she said. Kefer plans on attending Saint Mary-of-the-Woods College to continue her athletic career.
Many athletes who aren't seniors have also suffered as a result of not being able to practice like they used to. Junior Yarily Pacheco is on Cape High's girls varsity basketball team. "I miss my friends, going out, playing sports, and just doing regular everyday things. I'm looking forward to seeing my best friend and going to the park to ball up," she said.
Sophomore Sofia Huber, who is a dancer at Dance Dimensions, has found ways to be productive at home. "To pass the time, I have been taking online dance classes. I look forward to hanging out with my friends again and resuming dance classes in my dance studio instead of my garage," she said. 
Huber is also finding it hard to adjust to online schooling. "I prefer public school because it can be hard to focus in my house sometimes. Teachers have been assigning us about the same amount of work. However, it seems like a lot to keep track of because every teacher structures their classes differently, making it easy to miss assignments," she said. 
Many believe that teachers haven't increased workload, but rather students are failing at efficiently planning out their time. Sophomore Nile McBride has been using his parents to encourage him. "My parents have been helping me stay on top of my schoolwork by enforcing a schedule so I get all of my assignments done," he said. 
While quarantine and self isolation has proven to be difficult for students, many have taken this time to partake in things they didn't get to do that much before. Sophomore Jalis Rodriguez said, "In the meantime, I have been reading the Bible, spending more time with my family, and cooking. With the extra time, I've started to draw more."
All students are going through this together, and in these troubling times, everyone must listen to the government's instructions. It isn't easy for anyone, and it is extremely important that students stay in touch with all of their friends to help pass time.
About the Writer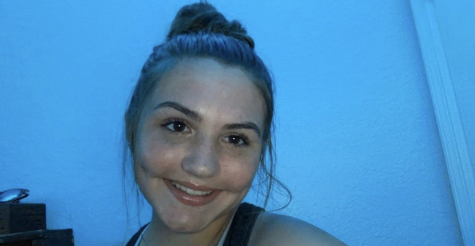 Alexis Klepper, Past Managing Editor




lax & weightlifting. naps are my specialty.