Blood drive held at Kiwanis Hall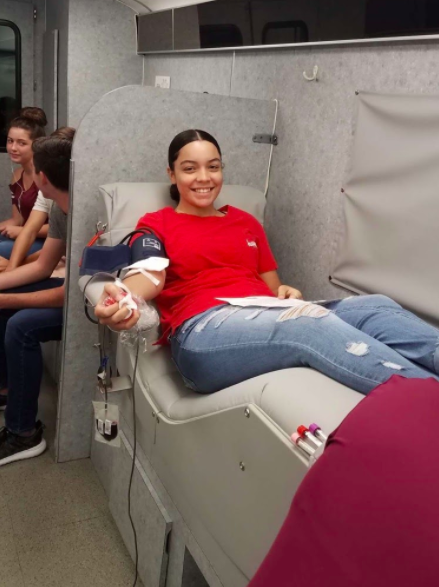 On Friday, May 29, the Cape Coral Kiwanis Club will be hosting a blood drive in partnership with Cape High's Key Club from 12 p.m. to 5 p.m. 
In an email to Key Club members, chemistry teacher and Key Club sponsor Elizabeth Kominar said "We have developed a thoughtful plan to safely resume services including physical distancing. When you arrive you will see that all employees are wearing masks and other protective gear, and we are asking that all patients wear a cloth or paper mask as well to their appointment."
Julia Lin, the secretary of Key Club and junior at Cape High, is involved in promoting the blood drive. "Because all school blood drives were canceled, a large portion of blood for Lee Health was reduced, causing a shortage. All the blood donations will remain locally for Lee Health Hospitals to use," she said.
This shortage is what prompted the upcoming blood drive as well as the previous one during this coronavirus pandemic. While much medical attention is being focused on those who have fallen ill to the virus, it doesn't mean those with other medical conditions are to be ignored.
During previous school years, Lee Health would come three times a year to collect blood from voluntary students. Now, Cape High's Key Club is trying to get anyone from the Cape Coral community to donate blood to ensure everyone who needs blood can get it. 
Alyssa Mitchinson, the president of Key Club, said, "We had a blood drive planned for after spring break, but that was canceled due to the coronavirus. It's really important that anyone who is able to should donate."
The Cape Coral Kiwanis Club is constantly trying to aid those who are lacking during these difficult times. "They [Kiwanis] are always open to help our community in any shape and form," Lin said. "Recently they donated a large portion of the money to the Cape Coral Care Center to buy food for all the people hungry during the pandemic as the number of people visiting the site for resources tripled."
Even though school is out, Key Club has been spreading the word in order to maximize the number of people who come to donate. "We've posted about the blood drive on both our Google Classroom and the divisional Google Classroom for all the Key Clubs in the area, which include Mariner, Island Coast, Ida Baker, North, and Oasis high schools. The signup page has also been sent around via email," Mitchinson said.
While everyone is encouraged to donate, there are certain precautions being taken during this time in order to make sure government guidelines are being followed. Some requirements for a blood donor are weighing at least 115 pounds, being 17 years old or older (16 with parental consent), and being in a healthy condition.
If you do decide to come and donate, make sure to check your school email to see a more specific outline of who can and cannot donate.
After arriving at the Kiwanis Hall, donating blood is relatively simple. "You have to check-in, your name will get called, and then you will be taken to the blood bus where there will be people from Lee Heath wearing masks who take the blood," said Aaron Friedl, vice president of Key Club. 
Anyone and everyone who meets the donor requirements is encouraged to give blood, which will benefit those who are in need the most.
About the Contributor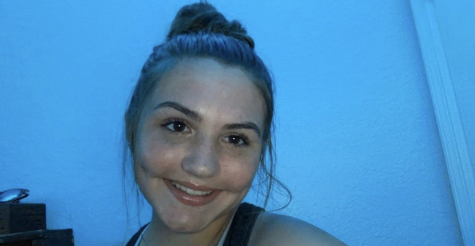 Alexis Klepper, Past Managing Editor




lax & weightlifting. naps are my specialty.