Cape High students create Cards for Comfort
The COVID-19 global outbreak has prevented many people from visiting their loved ones. As the elderly population is at the most risk for contracting the virus, those who live in assisted living facilities have been unable to see their family and friends during this time. In light of this, students at Cape High have been trying to make a difference in the lives of the elderly and lift their spirits.
Nicole Bishop, a junior at Cape High, started a club called COVID-19 Cards for Comfort (CCC). She organized this club with a few of her peers to spread a positive light to the elderly living in assisted living facilities who are currently unable to see their loved ones.
The objective of this organization is to help provide comfort to the community members in assisted living facilities and the essential workers caring for them by creating uplifting cards for them. "Currently, senior citizens are in mandatory isolation to ensure their safety during this global pandemic. However, this leaves our elders feeling lonelier than ever, as they can no longer engage in the activities that once made their day, such as spending physical time with their loved ones," Bishop said.
During the statewide stay-at-home orders, Bishop came up with the idea for CCC. "Since the quarantine is mostly targeted at the elderly due to them being more vulnerable to the virus, [Bishop] decided to make cards to give them more strength," said junior Katherine Dieguez. 
They have recently compiled and created cards for their first group of people at the Gulf Coast Village. "So far we have accumulated a team of over 40 members. We have made over 350 cards for their residents, and we are planning to make cards in partnership with SADD club and Anchor Club for the Cape Coral Police Department for their appreciation parade on May 22nd," Bishop said.
Junior Victoria Arrascue is part of CCC and is motivated to create these cards and spread positive messages to the community. "I think this can really only impact the community in a positive way by hopefully motivating other students or adults to do the same," Arrascue said. "It doesn't have to be exactly creating cards for the elderly but helping can be in many other forms, such as giving thanks to nurses, police officers, and other essential workers local to them."
"I think this will have a positive impact on the community, Overall, it can just make someone's day better and it can give people more hope," said junior Valerie Saborio, who is also part of CCC.
Going above and beyond, CCC sets their standards high when it comes down to what they deliver. "We require that all our cards are hand-made and have a meaningful personalized message to give community members the motivation to stay strong during the COVID-19 pandemic and for the recipient to know they are never alone, even if we can't be there in person," Bishop said.
With the pandemic and the contraction of the disease being a major concern, CCC has ensured that sanitary measures are being taken. "Safety is always our top priority; therefore, we ask that card creators wear protective gear such as a mask and frequently sanitize their hands when handling their cards, and they can either mail their cards to Cape Coral High School or go to a physical card drop-off located at CCHS," Bishop said. 
"Being a part of this [CCC] means quite a lot to me," Arrascue said. "It means to me that I was able to help during this quarantine, even if it is something as simple as making a card. I never imagined myself doing something like this, but I definitely don't regret doing it."
Any Lee County student can help out with the program. "All students in Lee County can receive service hour letterhead on behalf of Cape Coral High School for the amount of time spent making their cards," Bishop said.
To find out more information, contact COVID-19 Cards for Comfort through their email: [email protected], Instagram: @covid19cardsforcomfort, and Google Classroom code: xwyigb6. 
About the Contributor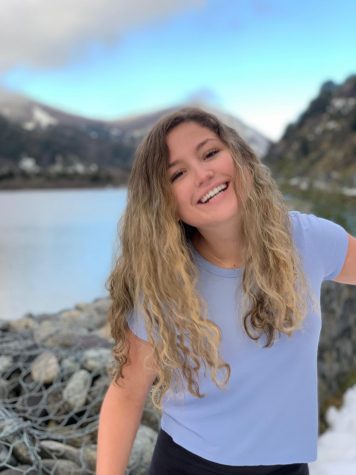 Isadora Wallace, Opinions Editor
Junior, Opinions Editor, IB, Wish for Wish Kids, HOSA, Lacrosse, and I like to overwhelm myself hehe