Cape clubs continue despite Corona
With the arrival of COVID, clubs have had to manage to find new ways to work alongside the recently changed school policies, in order to provide the students a safe, clean and fun environment here at Cape High.
This school year, all of the clubs were given the opportunity to decide how they would like to run their after school meetings and events; whether that be in person, online over Zoom calls, or both.
Key Club, Environmental Club, and Kids For Wish Kids Club decided to go with a hybrid approach (both online and in person students). 
Key Club
Key Club, an international Club that helps students become more involved in their community through volunteering, will be offering projects to the students present at school, as well as projects to those students who opted for online schooling.
"At projects and face to face meetings we have a limited number of attendees," advisor of Key Club, Elizabeth Kominar said.
Sadly, the number of students present at the meetings this year will have to be limited in order to keep students socially distanced.
Environmental Club
Environmental Club, a club dedicated to service, will also be offering students at home projects to complete. Any paperwork and forms for these clubs will also be accessible online.
"Club fees can be mailed in. When writing a check the memo box needs to have the club name and student name. Checks can be mailed to the school. On the envelope, they will need to include ATTN______ (club name). This way the check will get to the right club," Kominar stated.
Students will also need to complete a Covid Waiver Form to be able to participate in any events. Along with a 3 page field trip permission form.
Kids For Wish Kids Club
Kids For Wish Kids Club, helps grant the wishes of children with life-threatening medical conditions in the Southwest Florida area. Unlike Key Club, their fundraisers will be done virtually this school year.
 "Our first event is the annual Walk For Wishes 5k hosted by Southern Florida Make-A-Wish on October 10th. It's a virtual event this year, and we created a CCHS Kids For Wish Kids team," advisor of Wish For Kids Club, Jamie Ayres stated.
For those interested in joining Kids For Wish Kids Club, the Google Classroom code is w2uqxbu. Any online students interested in this club can also join through the zoom link provided in the Google Classroom.
At the moment, clubs have been functioning accordingly. The possibility clubs do get shut down from covid, are still uncertain for now. "I don't think I can make a blank statement that if the school got shut down, that we wouldn't be able to do a certain sport or we wouldn't be able to do certain swarms," Principal Chris Engelhart said.
   "I think it really, truly just depends on what is the reason how many kids have been positive? How many kids have been exposed? How many conditional symptoms are kids that are involved on a team part of that, you know, quarantining?"
About the Contributors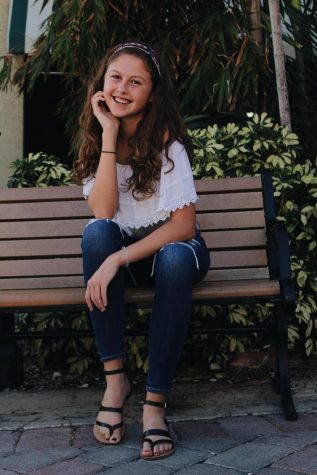 Jennifer Jacoby, Managing Editor
Instagram: @jenny.jacoby

I like writing things that make small minded people angry.