Update on contact tracing: The IB junior class takes a hit
An administrator comes to your class and collects nearly half of the students. You're not sure what's going on until you're sent to the isolation room where you learn you've been exposed to COVID-19. You have to call your parents for consent to drive home and worry about managing your classes while in quarantine. The situation sounds like something out of a dystopian novel, but it's the unfortunate reality for many students at Cape Coral High School.
 This past Monday, December 14th, several I.B. Juniors were contact traced and sent home. Dana Lara is one of those students. Because she didn't know the last time she was within six feet of the infected student, Lara went to get tested immediately after leaving the school. 
The week before Winter Break is already a stressful time for students but being contact traced creates only more anxiety. According to Lara, one of the biggest challenges she faced this week was adjusting to Lee Home Connect since she has been attending school Face-to-Face all year. "The only thing that I am really worried about is the tests that I have to take this week. I get really stressed out with time and become distracted easily at home, so I just have to focus a little more,"   said Lara.
Lara's mother, Claudia Flores, wishes that the school had contacted parents before the school day had started and her daughter's learning was disrupted. "If they had called the parents or a simple email then she could have started school on Lee Home Connect from the beginning," Flores said.
However, Physics and I.B. Math Applications and Interpretations teacher, A.J. Gurgal explained that it's difficult to make improvements to the contact tracing system since it's done by the Department of Health (D.O.H.). Gurgal adds, "it has been more important than ever that teacher's constantly update their seating charts to make sure D.O.H. is looking at accurate information. Once they pass the information on it is then in the hands of D.O.H. who makes the determination on which students have to quarantine and contacts them." With the recent spike in COVID-19 cases, the D.O.H. has been overwhelmed and had delays getting back to the school. 
When students are contact traced, some teachers may have to modify their lesson plans. Fortunately for Gurgal, he didn't have to make any serious changes because he's already been using online learning applications. "The difficult part has been trying to ensure academic honesty is being followed and finding the best way for students to submit their work when they are at home since the classes I teach don't have multiple choice exams." 
Junior Sofia Huber also expressed her concerns about the contact tracing system. "I received text from [my friends] them that day that they weren't going to come into school for the week which was very upsetting because I am now not going to see them until after break. It's just a little disappointing."
About the Contributors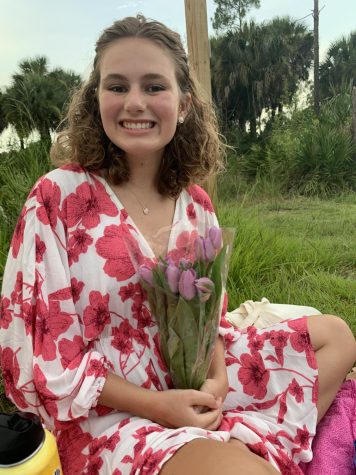 Ella Casto-Waters, Former News Editor
I love you and hope you have a nice day.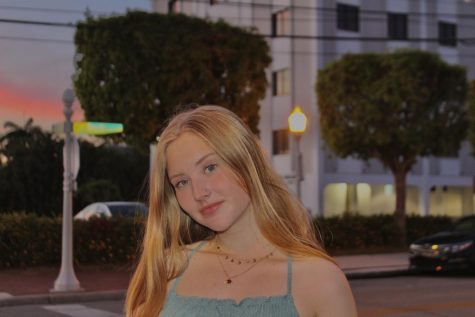 Clare McMillan, Former Editor in Chief
"livin like larry"

instagram: @_clare.mcmillan_