Midterms after winter break provides new opportunities
Ever since the emergence of the Covid-19 epidemic about a year ago, the world as we know it has been flip-turned upside down. Although the pandemic is starting to recede, with the introduction of a universal vaccine, the effects this disease had on our lives and lifestyles is still extremely apparent. Businesses are still closed, masks are still in vogue, and schools are still seeing kids opting in for online school rather than in person to avoid potential infection.
Cape Coral High School is no exception to these changes, and its staff are actively making adjustments to the school's functionalities to ensure that students stay safe. One such change was an adjustment to the dates of midterm exams school-wide until after winter break. 
Although it is a little unfortunate for all students that they are not able to test before winter break, as to not forget any pertinent information after break, having midterms after break is not something that should be dismissed lightly, as it gives students an extra opportunity to relax and quell themselves during the pandemic, and gives them supplemental time to study if they need it. 
Cape High's midterm exams will occur at the end of January of 2021, which is when the second quarter/first semester ends as well. Exams were pushed back by a full month for this year due to the school beginning instruction later then the typical early August start date. 
Winter break for this school year is surprisingly long when considering that school began weeks later than its planned starting date. This extended period of rest will possibly be good for all students, with the ability to relax and choose if they want to spend the time with family or not. With all the stress that this year has surely brung for all, a long break and nice holiday season is just what the school needs to boost morale.
This period of rest is not only limited to the student body, however, as the staff will be able to reap the benefits of a longer time off as well. In a similar vein to the students, staff will be able to relieve some of the stress of school that this new pandemic-oriented environment may cause.
In addition to boosting the morale of the student and staff body over the holiday season, this is also an opportunity for students to study for the midterms which are now upcoming after break. With the break coming first, students have the option to study freely for whatever they need to, rather than being in a class structure with little freedom to study whatever they need to focus on.
The concept overall of having midterms after a long break is not one the student body should take for granted in any way, as this is not only an opportunity for students and staff to better themselves, but also one to enjoy the finer intricacies of life away from the panic and issues that have surrounded, and still surround our community in this new era of pandemic-aware tendencies.
About the Contributors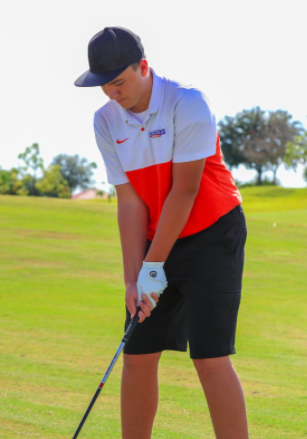 Cole Vianest, Sports Editor Assistant
"No matter what anybody tells you, words and ideas can change the world."

-John Keating/Robin Williams (Dead Poets Society)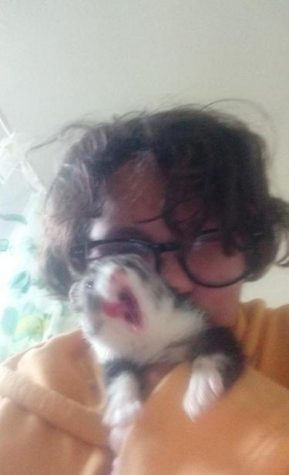 Lei Garcia, Visual Staff
!WARNING! !CONTAINMENT BREACH! !SCP-845 IS ON THE LOOSE! !DO NOT TRUST THE PUDDLE ON THE GROUND!



Father to many including a ferret

John...