Resolutions reap no benefit
5…4…3…2…1, the new year has just begun, and millions of people pledge to abide by a creed to abstain from one thing or another. Whether it be cake, chocolate, or adult beverages, many people tend to lapse on this promise to themselves.
These creeds, or a code, are called resolutions and they, to put it simply, are pointless.
Everyone has met at least one person whomst had made a successful attempt to change themselves for the better, but numerous, if not tons, had failed at avoiding eating something as simple as donuts. 
People make attempts to change themselves for the better, but most of said people do not use the word "resolution" in their promise. 
A good example of a resolution that fails is trying to cut out french fries. I mean they are everywhere. 
Could a person have enough self-determination to avoid nearly every possible way to cheat on a resolution? Not all, but multiple tend to fall back on that. 
All sorts of people may plan to go vegan or vegetarian, but then suddenly a bacon-wrapped filet mignon mysteriously falls into the shopping cart. 
During this health crisis, millions of people are being trusted with the health of the public. People can't even be trusted to eat a gosh darn hamburger.
People could also pledge to stop cursing, but after you anger them, they're doing an impression of George Carlin's "Seven dirty words" skit. 
Some people just could have stronger wills to commit an act. Or some people just don't take whatever they plan on seriously. A lot of people don't plan well, like Napoleon. 
Look at all the people who lost a serious amount of weight, many of them could say it wasn't a resolution. Some people may have stronger wills to commit to a goal.
Here's the facts. 80% of resolutions fail, most during mid february. Only eight percent of people follow through with them throughout the year. 
26 million people actually go through with such a pointless goal. A goal should be attainable, and be reasonable. Cutting out all fatty foods may not be reasonable, but cutting out trans fat could be possible.
People who plan on cutting, let's say red meat, may go cold turkey. A drastic change in one's diet like that can lead to a health issue. A more reasonable goal is to eat red meat maybe two to three times a week, and then gradually go down from that point. 
Resolutions haven't worked for 262.4 million americans. People need to ask themselves if they can stop stuffing their face with the next monstrosity "Burger King" has created. 
Now with all these facts, stop making resolutions. It's better to establish a goal of wanting to lose weight or stop eating candy. 
People can change themselves for the better, and while not all people can change themselves, simply putting the word "resolution" does not make it more effective.
About the Contributors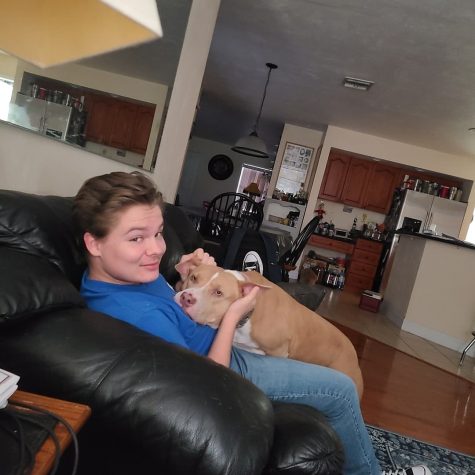 William Pavela, Past Business Manager
I'm William Pavela, and I sell ads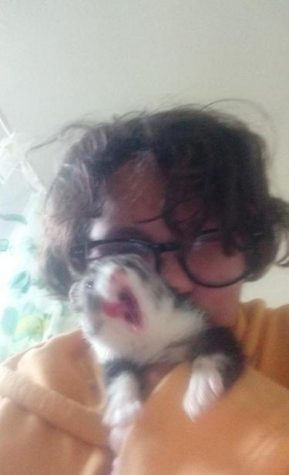 Lei Garcia, Visual Staff
!WARNING! !CONTAINMENT BREACH! !SCP-845 IS ON THE LOOSE! !DO NOT TRUST THE PUDDLE ON THE GROUND!



Father to many including a ferret

John...