Joslin adjusts to living in America
The year is 2012, and after an 18 hour flight from Udon Thani, Thailand, Ohm Joslin took his first step onto American soil at San Francisco International Airport. Coming to America with his mother, he met his father at the airport and from there their family got ready to move to Auburn, California.
Thanachot Ormnork is his real name, but his American nickname is Ohm Joslin. Joslin's family moved to the United States for a better chance in life, and to live the American Dream. Joslin is currently a sophomore at Cape Coral High School.
"My mom wanted us to move to America for me to have a better life and a better education, because in Thailand we don't have as many opportunities as we do in America," he said.
Adapting to the new culture in the US was fascinating yet difficult for Joslin. "I was always fascinated by the culture in America, and adapting to it wasn't as difficult as I thought it would be," Joslin said. "I learned most of the things I did through movies, TV shows, and media from the US."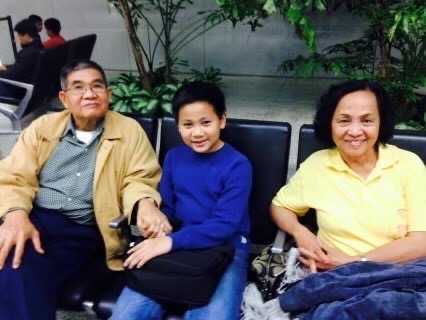 Moving from a rural lifestyle to the city lifestyle in America was what caught his attention. "I was really fascinated by how advanced the culture and the lifestyle was in America compared to Thailand," he said. "It was really a feeling that I'd never felt in my life before." Coming to America knowing only basic phrases like "thank you" and "you're welcome," it was difficult for him to adapt to school and communicate with his teachers. Throughout elementary and middle school he was enrolled in English as a Second Language (ESL) classes in order to learn the language.
"I always had trouble communicating with my teachers," he said. "Especially when we would have spelling bees, I would try my best, but ultimately fail and get zeroes on my assignments."
In elementary school in Auburn, Joslin had a troubling time communicating with the staff. One day during lunchtime, the lunch lady asked him for his account number to pay for lunch. Joslin didn't understand what she meant, so he just said "No." The lady asked him a few times more and he continued to say no, because he didn't understand her. The lunch lady gave up, and he got his lunch for free that day.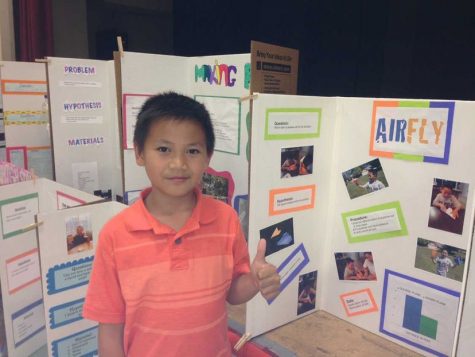 Joslin's English skills accelerated when he met his ESL teacher at Skyridge Elementary in Auburn, Mrs. McDonald. His teacher did not speak his language, but Joslin has fond memories of her. "I learned a lot from her. She was the only teacher I had who I really felt like I had a bond with."
At the end of 2016, Joslin said farewell to his friends and teachers in Auburn and moved here to Cape Coral. Here, he started middle school at Challenger Middle School and eventually moved to Cape High, where he is currently attending.
Rome Kanchaem was the first person that Joslin felt a true connection with. Kanchaem was his cousin, meeting him through their parents' connections. "He was the only friend who stuck with me, and still communicated with me since I moved here," Joslin said. "He was my brother that I never had."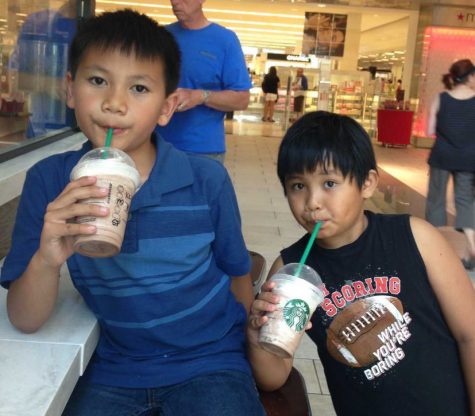 Kanchaem still lives in California, but their relationship stays true. "At the beginning, I used to think that he (Joslin) was just another annoying relative, until I really got to know him and
we became like brothers," Kanchaem said. "I came to understand how Joslin really was and our relationship as best friends stuck ever since."
For the most part, Joslin's classmates were polite to him. "The people in my class were nice to me. They all tried being nice to me, but I really didn't understand what they were saying," he said. "I was basically playing a language guessing game, trying to guess what my classmates were telling me."
However, not all of his peers were nice to him. Joslin had a strong accent when speaking English. He was constantly harassed and bullied by upperclassmen because of his weak English. "I was a very weak kid in general, and I always got pushed around and laughed at for my accent," he said. "I sometimes almost cried, and it kind of got rid of my confidence. But I kept moving forward."
Joslin never really understood his friends and how they felt about him. "Looking back on my past, I realized that my so-called friends used me for my popularity, and ended up not actually being my friends." He didn't understand the emotions of his peers as he was still getting accustomed to the American culture.
As the upperclassmen moved on from his school, the bullying ceased and Joslin grew stronger. In Thailand, the culture requires you to be respectful to others, and to respect all elders and those older than you. Joslin came to understand that the culture in America was much different.
"At around 13-14 years old, I began to really understand how the American culture works. I grew more mature, started working on myself, and my English was beginning to become much better."
Dan Chitalad, or his real name Danmeesai Phouthavong Chitalath, met Joslin through a group of friends. Chitalad's family is from the country of Laos, a country neighboring Thailand. "Right from the start, when I met Ohm, I knew we had a connection," he said. "When I learned where he was from, and found out about his story, I realized how strong of a person Ohm was. 
Moving from another country and trying to blend into the culture is not an easy task, and Ohm is one of my only friends with a character as strong as his."
Chitalad's family moved from the country of Laos many years ago to live here in America. Both of them share a similar story through their experiences, and show the true meaning of the American Dream.
Joslin steps into his hotel room and sits on his bed, glancing out at the sunset over the city. He has a long day ahead of him, and has to get ready for his family's drive to Auburn tomorrow. Barely knowing anything about the country that he is in, he feels hopeful for the future ahead of him, living in the United States of America.
Donate to The Seahawk's Eye
Your donation will support the student journalists of Cape Coral High School. Your contribution will allow us to purchase equipment and cover our annual website hosting costs.