Procedural changes to be implemented in 2021
After a quite brief summer vacation, students will begin to flood the halls of Cape High. The drastic shift in population count and safety regulations are some of the many changes that are sure to be apparent within the school. 
For starters, classes are bound to feel a little more cramped than usual. "We have approximately 1,850 students this year.  It is more than we have had in several years but we are excited to welcome more Seahawks!" stated Principal Christian Englehart.
Teachers too have noticed such a change, especially as they've seen the class lists on focus. 
Pre-IB Biology teacher and track coach Robert Berkey stated, "If you have a class of 20-something, you're lucky."
These larger class sizes will introduce new challenges like accurately taking attendance, an abundance of emails from students, parents, and staff, and struggling to provide one and one time with those struggling in class. It is important that students remain patient and respectful as this transition occurs. 
With so many students attempting to navigate the halls, administration will continue to enforce the one-way hallway rules. "We found that the one-way halls and stairways helped with the flow of traffic during class changes," claimed Englehart. "Students will be able to go in any direction once each class begins. This is only for transitions." 
Teachers agree with the administration's decision and believe that it will help get students to class quicker. 
Dianne Kimble, Anatomy and Physiology teacher and swim coach at Cape High stated, "I think it's [one-way hallways] awesome. I think one-way makes the flow of traffic go really smooth."
However, while many students found it difficult to make it to class on time as a result, Kimble stands firm in her belief that tardiness should still be marked, stating, "Why can't you get to class on time?"
As for restrooms, they will go back to their normal schedule for being accessible all day, besides a brief shutdown during passing time.
Another Covid regulation that will continue to be put in place is contact tracing. However, this year students who are fully vaccinated will not have to undergo the contact tracing process. Only students who have not gotten their vaccinations will have to stay home for ten days before returning. Furthermore, now that Zoom is no longer required of teachers, those who are contact traced will have to constantly check Google Classroom for updates. 
Kimble stated, "I'm still concerned about the swim team and making sure that they're safe and that nobody gets contact traced. Athletes can't return to play for 14 days, and then a return to play protocol."
With the return to play protocol, athletes must gradually re-enter practices. As a result, Berkey stated that, "It could ruin a whole season."
A huge change this school year will be the introduction of safety measures that will aid in communication between teachers and authorities. Teachers are required to now wear a button with their badge that will allow them to get in contact with security much quicker than a phone call down to the front desk.
With a certain amount of clicks, teachers can alert security to either show up to their rooms to handle issues with students, or put the school in an automatic lock down. With the lock down, doors accessible through staff's badges will automatically lock, computers will shut down, and an automated message will come through the loudspeaker accompanied by newly installed flashing lights in the ceilings. 
Kimble is optimistic that the new measures will, "speed up the process of getting somebody to your room if there really is an emergency. In the past, people downstairs were busy doing other things and you couldn't get in contact with them. Now, we could get care for a student without having to pick up the phone and monitor them or keep them safe until somebody gets there."
Overall the introduction of  a new school year is exciting to all, and the administration is no exception. "I am really proud of the way our staff and students handled last year under some very challenging circumstances, but I am extremely excited for this year and to get back to a more normal experience!" said Englehart. "I am looking forward to having all of our students back in-person and being able to do the activities and events that make high school so much fun!"
About the Contributors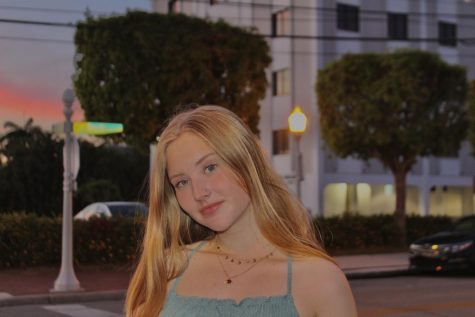 Clare McMillan, Past Editor in Chief
"livin like larry"

instagram: @_clare.mcmillan_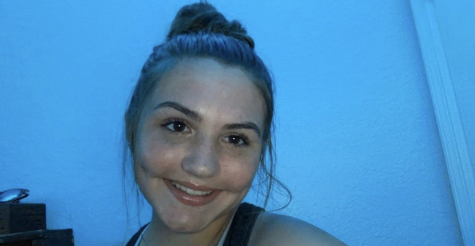 Alexis Klepper, Past Managing Editor




lax & weightlifting. naps are my specialty.