Overtime leads to success during Senior Night against East Lee
The Cape football team fought until the very end to bring home a 19-13 win in their Senior Night game against East Lee on September 3rd.
The Seahawks were down 0-7 at the end of the first quarter, but came back in the second to tie the score. In both the third and fourth quarters, both teams scored touchdowns but missed the extra point, resulting in the game going into overtime with a tie of 13-13.
The East Lee Jaguars took an early lead, running the ball down the field on the first punt of the game. Head Coach Barry Bowman didn't let that discourage the team though,and stated, "Never fearful. You can't play that way, you can't coach that way."
Bowman is prideful in his team's unrelenting passion. He explained, "The thing I am most proud of is I never felt that the kids were not playing as hard as they could. Did we make mistakes? No doubt. But they kept battling. In the end, they took the ball and did what they had to do."
Given that it is "Senior" night, Bowman found it important to stress that four out of the five offensive linemen are all seniors. Without their ability to do their job and allow plays to happen, the success of the team would be in jeopardy. He explained that the offensive line is a job done with little praise. He claimed, "You don't know what they're doing until they don't do it or get a flag."
Senior left guard and defensive tackle Dominic Webb agrees that the offensive line is such a heavily important section. He stated, "If any group on the field should be seniors, it should be the O-line."
Senior Night exemplified the importance of teamwork in the sport; "Football is the greatest team game there is, you cannot do it by yourself," claimed Bowman.
While the Seahawks were able to bring home a win, there is still need for improvement. "We're giving up big plays when our opponent has third and long. We gave up four plays on third and 15 and gave them more than just the first down. You can't do that, you have to get people off the field," stated Bowman.
Senior linebacker Nicholas Keisling explained, "In our first game we had 35 missed tackles and in our second game we had 15, so we definitely want to improve on tackling."
Tyler Williams, wide receiver and safety, also acknowledged the team's need for improvements, but also their dedication to get there. He explained, "At practice we've just been throwing and catching the ball a lot."
Bowman wants players to remember why they love the sport and not get in their head before games. "One of the things we're trying to work on is to quit trying to keep from losing the game and play to win the game. Take the pressure off yourself, go, have fun; which is why you came out in the first place."
And that's what the Cape High Seahawks did. Senior night is incredibly important to the 12th graders and is a moment of spirit and excitement. 
However, it can also be a moment of reflection and nerves. "[Senior night] was crazy. I can't believe I'm a senior already," said Williams.
Players can feel a sort of pressure to perform well and improve during their senior night, so going into overtime was an important moment for the Seahawks. 
None of them had participated in an overtime game before. "This was my first one. Little league or high school," explained Webb. "It was exciting. I didn't know what was going on."
In overtime, the Seahawks won the coin toss and decided to play defense first. Bowman stated, "I always like to play defense first; win the coin toss and play defense first so that if they [the other team] don't score, now I know what I have to do."
"There was a part of me that was like 'man we can't lose this'," agreed Classetti. "I was very anxious".
Taking the defensive stance, Cape was able to hold off the Jaguars. By doing so, they were able to then make the winning touchdown in a one-yard rush.
"We all just lined up," explained Webb. "And we had a guy shove him in."
Although a simple explanation, their performance and dedication this game was anything but. 
Each game the Seahawks are showing the work that they put in every morning and afternoon during practice. Classetti stated, "At the Golden Gate game, we missed a lot of tackles, we weren't getting to the ball, we were making a lot of mistakes. We cut down on the mistakes during practice; things like fitting our gaps and just getting to the ball and making the play."
It's also important to remember that Senior Night would not have been successful without work from not just the seniors, but underclassmen as well. "All three kids who scored touchdowns the other night were sophomores," explained Bowman.
Senior outside linebacker Vincent Classetti praised the underclassmen who made the touchdowns happen. He said, "For being sophomores, they're playing like they deserve to be on varsity. They're not playing like sophomores, they're playing like true varsity players."
Given their display of strength and leadership qualities so early in their career, Bowman is confident there will be a continuation of success for years to come. "As they grow and mature, not only mentally and emotionally, but physically, you would think that would bode well for us," he stated. "So, we're excited."
For more pictures see:
About the Writers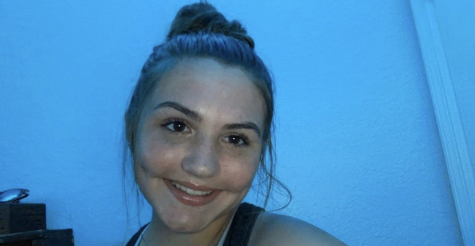 Alexis Klepper, Former Managing Editor




lax & weightlifting. naps are my specialty.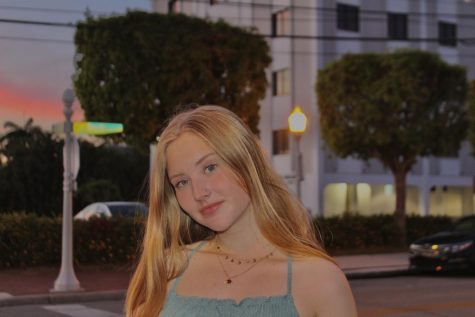 Clare McMillan, Former Editor in Chief
"livin like larry"

instagram: @_clare.mcmillan_