Lady Seahawks take on Senior Night
On September 29th 2021, the Cape High Lady Seahawks received a well deserved 3-1 win against the Bonita Springs Bullsharks during their senior night game. The game, from start to end, was strong and united. It is no surprise that they are now on their sixth consecutive win.
    The power behind their hits and the communication between their players led the girls to beat the incohesive Bullsharks, who struggled with formations throughout the game. 
Set one and two both ended with a 25-19 lead in favor of the Lady Seahawks. Although they lost the third set 23-25, they reeled it in for a 25-18 victory in set four. 
Senior night for all sports is a rite of passage for the 12th grade athletes, and can be a memorable moment to reflect on for years to come. "Playing my senior game felt like such a fever dream if I'm honest. It just didn't feel real and it really pushes forth the fact that I'm in my last year of high school," explained libero Bea Alves. "It made me a little emotional if I'm honest remembering that."
For others, it's all about performing well and sticking to the norm. "Personally, I am a very straightforward person when it comes to volleyball, and don't let outside things affect me," stated opposite hitter Trinity White. "So how I feel playing my senior game is just a normal game for me because I play every game like it is the most important."
The players remained consistent throughout the entirety of the game, and put their best foot forward the entire time. "I think our biggest strength in the game was offense last night, they were amazing at attacking the ball and working with spots on the court to score points for the team," stated Alves.
Although they played a strong offensive game, the team is always looking to improve, specifically in defense. "I think our biggest weakness in the game was serve receive, it was a little shaky at times which made it harder for things such as offense to happen," claimed Alves. 
Middle hitter Madison Phillips agrees and stated, "Without a good pass we are not able to set up an aggressive offensive play."
Overall, the senior members of the lady Seahawks are incredibly talented as a team. 
 "The team's biggest strength in the game would have been our energy," said Phillips. "With high positive energy and good attitudes we are able to bring our play to a whole other level."
The same can be said about the players as individuals. "My biggest strength in the game is my athleticism/motivation, because I will react to every ball I can," explained White. "I will push myself to my limits and then some just to get the ball up. It has gotten me very far and I am very grateful for being able to make such a difference on every court I step foot on."
The team is known to look out for one another and create a supportive environment. Noticing and celebrating each other's strengths has allowed them to work effectively in the game. 
"[Maddie Phillips] was amazing and just everywhere on the court," stated Alves. "She was back row passing dimes, her serves were consistent and great, and her front row action was a reminder of why she's such a star on this team."
It's also important to remember the contributions of lower classmen on the varsity team, even on senior night. "[Hannah Slutz] is my prized possession, she continues to amaze me every time I am around her," boasted White. "She is always the MVP to me, I could talk about her forever, she is going to leave an influence on this world."
It's evident that the Lady Seahawks have an important connection off the court that translates well in the game. Their well deserved victory brings them to a strong point in their season and makes for a highly anticipated rest of their year. 
About the Contributors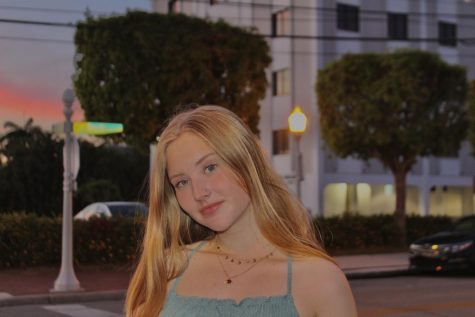 Clare McMillan, Former Editor in Chief
"livin like larry"

instagram: @_clare.mcmillan_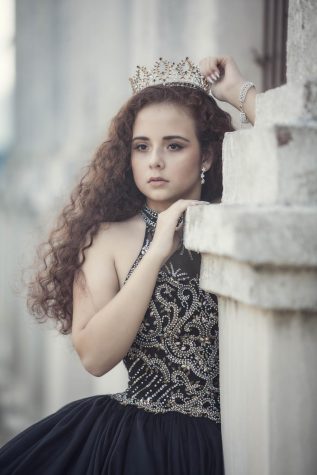 Katherine Borjas, Former Visual Editor