42 teachers at Cape High have been nominated for the Golden Apple Award
The Golden Apple holds great significance which represents the teacher and the school they teach. At Cape High, 42 teachers have been nominated for the award. "For me, being a principal but also being a parent and being someone who has lived in this area for a long time, when you see a school that has a teaching staff with as many people being recognized as you do I think that it's reassuring," stated principal Christian Engelhart.
The Golden Apple is a prestigious award that has been acknowledging remarkable teachers for years. The Golden Apple is given out annually to five winners. Nominees are chosen by students, teachers, and anyone else who wants to show their appreciation to the teacher.
Nominees submit self-made portfolios, reflecting upon their methods and morals as a teacher. A group of individuals working with the Golden Apple Award Program review each portfolio and choose 20 finalists to be observed and interviewed. Five teachers are chosen as the winners and recipients of the Golden Apple for that year.
While 42 seems like a high number, this is a normal amount for Cape High. "I'll say every single year we have a large number of teachers nominated for Golden Apple," explained Engelhart.
Nominees at Cape High are grateful for their nomination and thank the students for their appreciation and support. "Anytime you can help students, or staff members, in whatever way, in terms of helping a student learn something or another staff member get acclimated to kind of, what's going on with the school or whatever, it's a good feeling to be appreciated in some sort of way," Biology teacher Robert Berkey stated. "I feel really, really special about being nominated."
"Well, it's a way of students saying kind of thank you to the teacher for all the work that they're doing. We usually spend a lot of time planning and doing all this stuff, and administration is grateful also, but feels better when the students tell it to you," stated Geometry teacher Miguel Torres Lopez.
Teachers who have won the award act as examples to the student body, showing that hard work and dedication are worthwhile contributions to personal goals. Engelhart explained, "I hope that it helps students to recognize you can't be recognized for these types of awards without having a really good work ethic and working really really hard at what you do and our teachers do they spend so much more time than what is their normal work hours to be, to be great and to prepare lessons that are fun and engaging for their kids and they go above and beyond so I think that hopefully this helps some of our students understand how hard they do work to be good at what they do."
Teachers act as role models to other teachers as well, sharing key principles every teacher should have. "Passion in their subject. That's one thing that I think is most important is that when a student can tell that a teacher is just going through the motions teaching a subject, but doesn't really care about it, then if the teacher doesn't care, why should the student care? So I think really caring about the subject and doing your best to deliver it in an engaging way," stated Algebra 2 teacher Nicholas Lemon.
Here is the full list of Golden Apple Nominees at Cape High:
Berkey, Robert
Borowy, Elizabeth
Bryant, Lamar
Childs, Adam
Dall, Anina
Davis, Ariana
Diamond, Nicholas
Elliott, Trevor
Fish, Kristi
Frohmann, Greg
Gary, Larry
Granville, Clevester
Gross, Daniel
Heinemann, Melissa
Houvener, James
Isaac, Dana
Knodle, James
Koehler, Ashley
Kruse, Lisa
Lemon, Nicholas
Loso, Tracy
Matos, Gretel
Mazzella, Michelina
Mazzella, Nicole
Meehan, Michael
Moldawsky, Marek
Myers, Olivia
Nardiello, Aldo
Nixon, Jabaris
Pease, Erica
Reimer, James
Shaw, Lori
Smoly, Aaron
Spiro, Laura
Taymont, Cynthia
Tefft, Nathan
Thomas, Rebecca
Torres Lopez, Miguel
Tortosa, Crystal
Wallace, Kenneth
Wilson, Ashley
Woodard, Allen
About the Contributor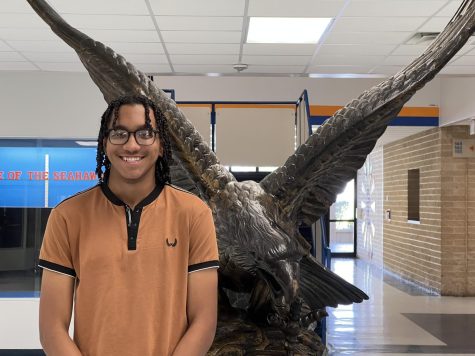 Giovanni Ruiz, Copy Editor