Eternals takes the MCU in a new direction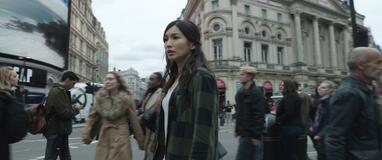 As if just doing one superhero's origin story justice on the big screen wasn't enough of a challenge, how about ten, all in the same movie?
Academy Award winning director Chloe Zhao had her work cut out for her with Eternals, Marvel Studios' latest installment in their sprawling universe, and perhaps their most ambitious one yet. Zhao's unique approach to the traditional comic book movie formula left a crowded, yet surprisingly down to earth story focused on immortals from space.
The Eternals consist of ten super-powered individuals, sent to protect Earth thousands of years ago by their leaders, the Celestials. When they complete their mission, they each go their separate ways, living normal lives throughout the rest of history. Following the events of Avengers: Endgame, the return of a former foe prompts the team to reunite one more time to save the world.
With all the new characters and concepts being introduced, the film is unsurprisingly laden with exposition. Extensive screen time is put towards worldbuilding, sure to satisfy the diehard Marvel fans and leave the more casual ones consulting Wikipedia on the ride home from the theater. It's not an entry-level Marvel film, with knowledge of past MCU movies crucial to understanding the plot.
Eternals shines when it comes to its sights and sounds. The film is simply beautiful, swapping out the traditional, computer-generated set pieces for natural scenery spanning the whole world (from Egypt to South Dakota). Ramin Djawati, known for his award winning score for Game Of Thrones, brings the same intensity and elegance when composing the Eternals soundtrack, giving the film a truly epic feel. 
Nothing particularly stands out with the action sequences, mostly consisting of a myriad of golden effects, slightly varying in what they do from character to character. It's visually dazzling, but not memorable.
Zhao's focus with the film rather lies within the characters themselves, becoming surprisingly intimate for a story of cosmic proportions. Each Eternal feels real, with their own motivations and dynamic personalities clashing against each other, playing out like a family drama at times. Richard Madden and Barry Keoghan, playing Eternals Ikaris and Druig, respectively, add some much-needed life and complexity to their characters with their performances.
However, even with its bloated two hours and 38 minute runtime, it still left me wanting more from certain characters, inevitable given the sheer amount of heroes Zhao was givenk with. Hopefully a potential sequel would place some of the more undercooked Eternals in the spotlight.
Much like one would expect from an MCU film, Eternals features plenty of laughs (Kumail Nanjiani steals the show as Kingo, Bollywood star by day and superhero by night), yet unlike some of its predecessors, knows when to take itself seriously. No emotional or dramatic moments are ruined by a cheap joke.    
Eternals showcases groundbreaking diversity and representation, from a same-sex couple to the first ever deaf superhero. Unlike previous efforts from Marvel Studios to check the inclusivity boxes, it feels natural, not shoehorned in. 
Overall, Eternals is bound to divide audiences; those expecting two hours of pure adrenaline-fueled action are bound to be disappointed, while those looking for a more character-driven story will leave pleasantly surprised. It's filled with enough twists and turns to not be predictable, and the excessive number of subplots set up lots of new and intriguing stories for future projects to explore. It's a worthwhile watch for fans of the franchise, although not totally game-changing as it was advertised to be.
About the Contributor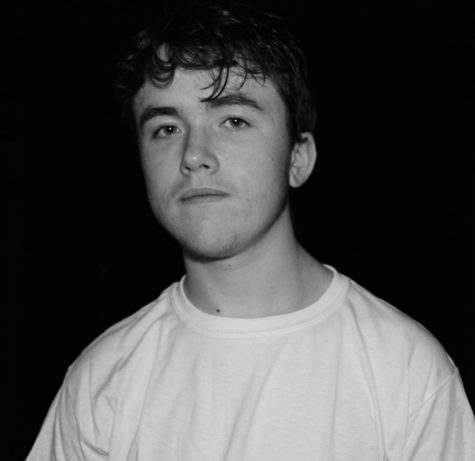 Joseph Brady, Former Copy Editor
The coolist copy ediror.

Joe cool...