Food imposters are sure to make a fun Thanksgiving
A family sits down to dinner, ready to dig into their feast for the Thanksgiving celebration. As someone picks up a piece of turkey and takes a bite, they shockingly realize that it is not what they expected. It is not the savory, seasonal turkey they were desiring, but in fact a delectable and undercover desert.
Imposter deserts are the new trend and fun way to shock your family and friends. This prank is harmless fun that is a great way to work on your baking skills. Let the creative side flow and shock people into the weirdest Thanksgiving they've ever experienced. 
Picture a mom's gratitude as her loving child graciously asks to be in charge of cooking Thanksgiving dinner. While she's relaxing and watching the Macy's Thanksgiving Day Parade, a dinner in disguise is being created.
To get started with this twist on Thanksgiving, plan what foods would be easy to recreate with treats. Basics like mashed potatoes, turkey, and green beans are a must. 
A key to the success of this prank is to not be obvious that the food is in disguise. It is recommended to make sure proper materials like food coloring, fondant, and icing are all ready for assembly. 
If in need of inspiration, look for online examples including places like Pinterest, Food Network, or even Youtube. Remember, the more realistic the better. 
To begin the steps of creating the Thanksgiving imposter dinner, planning and preparation must take place. Go to the local Publix and Micheals to grab the necessary ingredients. This can include cake mix, rice krispy treats and especially chocolate. 
Micheal's also sells great desert tools and specialty dessert tools including rolling pins, fondant, and decorations for the "dinner". 
Once all of the ingredients have been purchased, it is time to start assembling. First create the base of the imposter food. A good suggestion is to use either cake or Rice Krispie Treats. Once they are cut and molded into the desired shape, it is time to decorate. 
Grab the fondant, food coloring, and icing and begin to look back at a reference picture in order to fully reach the realistic effect. 
After creating the "food", the final touches are needed in order to fully pull off the prank. Make sure to pull out napkins and even possibly fold them into a funky shape in order to distract from the misdirection of the imposter desserts. 
Finally, be sure to serve the food yourself so others won't have an opportunity to fully inspect it. Then, all you have to do is wait for victory by watching others cut and bite into their food and realize that they are having cake for Thanksgiving. 
While parents and grandparents may not be too enthusiastic about the prank, your siblings and friends will think it's hilarious.
Don't be ordinary, save Thanksgiving from its normal lousy events and spark it up with an innovative prank.
About the Contributors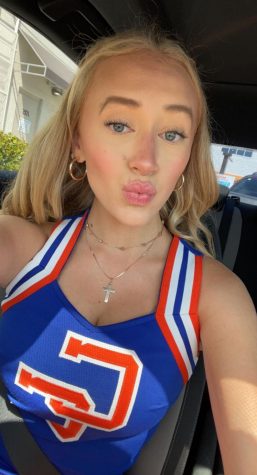 Katelyn Bly, Staff Writer


Along with being on newspaper staff, I love Cheer and Soccer!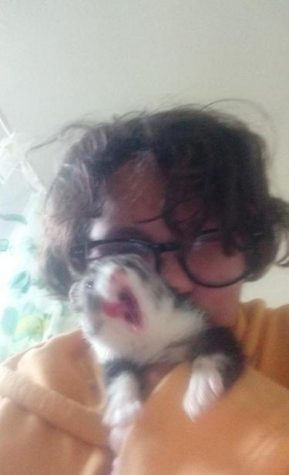 Lei Garcia, Visual Staff
!WARNING! !CONTAINMENT BREACH! !SCP-845 IS ON THE LOOSE! !DO NOT TRUST THE PUDDLE ON THE GROUND!



Father to many including a ferret

John...