Lacrosse is hopeful for their season
With the poor record of 1-7 from last season, the Cape Coral High School girls lacrosse team is ready to make a comeback and show everyone their newly developed skills.
After the loss of a few key players from last season, Coach Diane Kimble strongly believes that this year's team is "full of many great athletes, both new and returning players."
Kimble knows the team has potential and the ability to succeed this year. ¨I have a lot of faith in this entire team," she stated.
The team agrees and is looking forward to a winning year, especially with the new players. Sophomore Mikala Allen explained, "I am very excited to play my first season of lacrosse and try something new."
Several of the Cape Coral varsity soccer girls decided to join the lacrosse team this season. With these experienced athletes and the returning lacrosse players this team holds much potential.
As chosen at the end of last season, Isadora Wallace will be the team's captain along with 1-2 others that are still waiting to be chosen.
The girls played their first preseason game against Riverdale High School. The Seahawks won after a hard fought game with the final score of 6-5.
With much confidence, the girls then played their second preseason game against Cypress High School. After a long battle, the girls unfortunately lost 15-1.
The soccer girls were unable to play in the lacrosse preseason games as soccer season still had not finished. So, not only was this one of the girls first games they had played as a team, but they also were missing key players.
"I'm so happy to be playing with the team and I can't wait for what the rest of our games have in store for us," stated freshman Abigail Cudnik, who has been playing lacrosse since elementary school.
Kimble wants the girls to learn from their mistakes and most importantly learn how to play a great game of lacrosse. She and the girls know in order to succeed this season they need to approach practice with optimism and positive intent.
"I am excited for our team to grow and learn together, and for our lacrosse program to continue to get better and better," stated Cudnik.
Even after a not so good season last year, the girls are putting in the work to become a better team. Their biggest goal in hand is to win more games than they did last season.
With practicing every week, Monday through Thursday, the girls know they will be prepared to win with a good mindset.
About the Contributor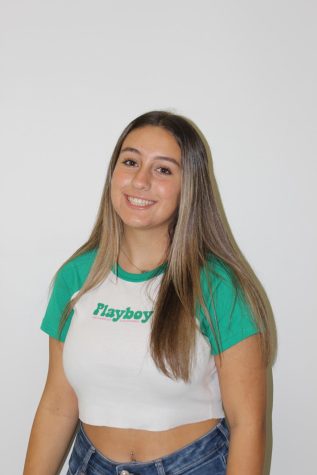 Joanna Beal, Staff Writer
•junior• cchs varsity soccer