Cape High Freshman Survival Guide
Becoming a Cape Coral High School Student as a freshman can be one of the most confusing experiences, but with some key knowledge you can make your life at Cape High a little easier. So here are some key tips.
First of all, every student at Cape High inevitably will have to go through the main office. When you go to the main office, you would usually think to open the large front door to the office but then you'll notice it's locked. So before you spend 30 minutes waiting for someone to open, here is the actual entrance.
When walking into the school, take the right you see and that's the first floor orange wing. Down that hallway, will be a door to the left. 
Next, every Cape High Student has heard of the great legend of the third floor pool. And you might think 'It makes sense, the school has a swim team after all.' But sadly, the third floor pool myth is just that, a myth. Although Cape High does actually have a pool in its premises. Right before the football field, you'll see the pool to your right. You do have to be a member of the swim team to use it though.
With the new seven period schedule you'll have to carry books for all your classes on  a daily basis. So if you're worried about future back problems then you must know about lockers, they cost about $10. To actually get to use one of them you'll have to pay the school treasury office, found behind the seahawk statue in the main hallway. 
The first couple of days of school are already some of the hardest, it's important to remember to charge your chromebook. Even through all of the back to school rituals, do not forget your chromebook being fully charged. So as soon as you notice your chromebook has 2% battery left and you have an exam the next period, head to the media center where you can lend a charger for the rest of the day. You can also rent a chromebook there.
All nighters are no stranger to our generation. They deprive you of your life force and you're left a zombie the next morning. If you wish to keep consciousness, vending machines are a great solution to your problem. The prices vary between each machine but the drinks range from $1.50-$2.50. They're all across the school, they offer snacks and drinks to satisfy your hunger or if you're tired.
If you're looking for something to add to your college applications, service hours can add flair to help. A good way to do that is through our school's variety of clubs. Whether it's SADD, Anchor or Key Club for community service hours, LEGO and gaming club for some fun, band or a sports team joining a club is something every Cape High student should do. And there are a lot of clubs, some aren't even advertised such as film club and religion club. So go to your counselor and ask for a club list, then see which ones peak your interest and visit the teachers who sponsor them, attend a few meetings to see if it's a fit for you. 
About the Contributors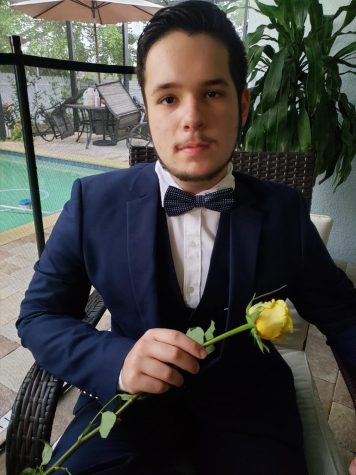 Humberto Alejandro Carralero, Former Web Editor



Originally from Ecuador, Humberto Carralero enjoys creative writing, videogames. He's a train enthusiast. He wants to be a lawyer.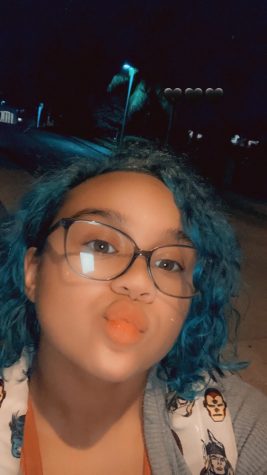 Eliza Cruz, Former Opinions Editor
Instagram : eliamajiki

I like to do art, write, and whatever else I find interesting. I'm not particularly good at anything.