F.A.S.T. testing at Cape High (Corrected)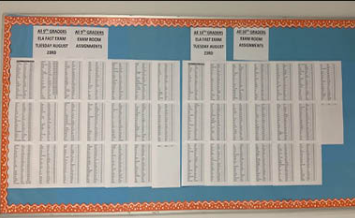 On Tuesday, August 23rd, Cape Coral High School will be testing nearly 1400 students, shutting down the first part of the school day. Students will be taking part in one of two tests: F.A.S.T. [Florida's Assessment of Student Thinking], the new progress monitoring system throughout Florida, or STAR testing. 
F.A.S.T. was signed into law by Governor Ron DeSantis last year, however, this is the first year that students will be required to take these progress monitoring checks instead of the FSA [Florida Standards Assessment]. 
Students who are testing will report to their designated testing rooms first thing in the morning, as they will miss periods one, two, and three. All testing room locations have been posted in each grade's Google Classroom, along with being located around the halls.
Students in grades nine and ten will be taking the F.A.S.T. first baseline assessment, while the students in grades eleventh and twelfth who are in intensive reading will be taking a STAR test to help meet their graduation requirement. However, eleventh and twelfth graders will still be required to pass the FSA, SAT, or ACT in order to graduate.
According to the Florida Department of Education's website timeline, the 2022-23 school year will "eliminate the FSA, utilize a unified PM [progress monitoring system], and create a new baseline for accountability."  
"We're trying to knock it [testing] all out in one day so that we only have to disrupt one school day instead of multiple,"explained Assistant Principal Troy Beall, in regards to having all tests take place on the same day. 
Assistant testing coordinator, Lisa Kruse, believes that testing all students at once is more feasible than throughout the week, stating, "Honestly, I think it's [testing all at once] a little better because on the 23rd when we take it, none of those kids need both of those tests. You might as well disrupt the school day one time versus 500 kids this day, 500 kids that day, because then that messes with the teacher schedule, too."
Beall explained that testing on Tuesday is a trial run of what's going to work best, stating, "We're looking at what other schools are doing. We're all trying to gauge what we feel is going to be best for our school," said Beall. "Every school is doing something different, and we're going to do what best meets our needs for our students, and the students that we have testing."
Principal Christian Engelhart has similar beliefs towards testing both F.A.S.T. and STAR occurring on the same day, "It's a state requirement [F.A.S.T.], so we don't have a choice. It just has to get done, so our objective is to do it in the least disruptive manner possible. That's what we're trying to do, not disrupt students as much as we possibly can."
As stated on the Florida Department of Education's website, the goal of F.A.S.T. is to "restore the ability for parents and teacher to have impactful conversations about students'growth," students and teachers alike want to make this process as easy as possible. 
However, sophomore Makiah Michaels has concerns about the multiple exams a year, "While I think it's nice that it [F.A.S.T.] is monitoring our progress and is trying to take away the stress of EOCs, I don't think it's going to work out as well as everyone thinks," said Michaels. "I think testing multiple times a year and taking away class time is going to do more harm than good."
About the Contributors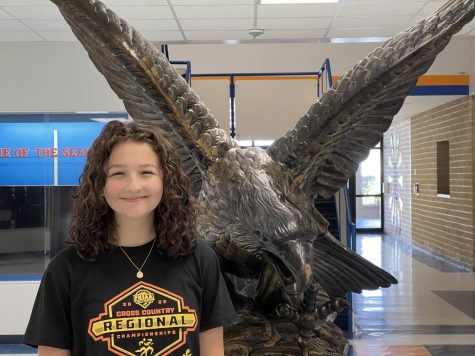 AJ Cudnik, Editor-in-Chief
In the words of Taylor Swift, "I'm intimidated by the fear of being average."