Purple Hearts is a wholesome movie that we should all see
The movie Purple Hearts came out July 29, 2022 and is a beautiful movie that teens of any age would enjoy.
The movie is about an upstarting musician named Cassie Salazar, played by Sofia Carson, and a Marine soldier named Luke Morrowagrees, played by Nicholas Galitzine. The movie starts with Cassie working three jobs to afford her diabetes medication. Cassie works at a bar where she sings her heart out with her band called "The Loyals" while also serving guests. 
After "The Loyals" performance at the bar, they go back to serving their guests. After a while a group of marine soldiers show up to celebrate their last few nights before they are dispatched to Iraq. Within the group we have two characters, one named Frankie, played by Chosen Jacobs and Luke, played by Nicholas Galitzine, as they celebrated, two friends reunited, Frankie  and Cassie, long time friends, saw each other again. 
    As time passed the Loyals would sing and Cassie being diabetic was losing her energy, knowing she had to get more medicine she heard from her friend Haliey, played by Sarah Rich, that military soupes get full medical discounts and Cassie knew what she had to do. Cassie asked her friend Frankie to fake a marriage so she could get the medical discount for her diabetes. In love with his girlfriend, Frankie said no. 
Later Luke went for his usual run and ran into trouble with his old "friend" named George Wright, played by Anthony Ippolito, George said that Luke owed him $15,000 knowing he didn't really have any option or else his family will get hurt, Luke told George that married soldiers get more money said that he will pay him back. So Cassie and Luke knowing they didn't have another option they faked their marriage for personal reasons. 
Knowing if their marriage had to look real or else they would get in a lot of trouble so they had to be convincing. As Luke was deployed to Iraq they agreed that they would write and video chat with each other to make it look like it was real. As the days went by Cassie's and Luke's fake relationship turned into a real romance. 
The songs that Cassie sings are beautiful, one after the other she starts singing from the heart and sings more for Beautiful pieces. Every song in the movie fits perfectly with the timeline and scene that is given to us. 
The place this movie takes place is a town in California, the sights that we see are spectacular, they don't just show us the good but also the bad which makes it more real for the viewers to see.  How the dialogue is set up is great. The movie Purple Hearts is based on a book called Purple Hearts: A Novel by author Tess Wakefield that was published on April 25th, 2017. 
This heartfelt romance is a heart stopping movie that people will enjoy. It sends us to a real world romance that shows the love between two people from completely different worlds. With all the shocking turns they go through heart warming problems that just bring them closer than they ever thought.
Life is never perfect and Purple Hearts shows that life will have a lot of turns and that you will have to go through lots of obstacles to obtain the life you truly want. It shows us that life is a precious thing that if taken for granted it can be over too soon. 
About the Contributor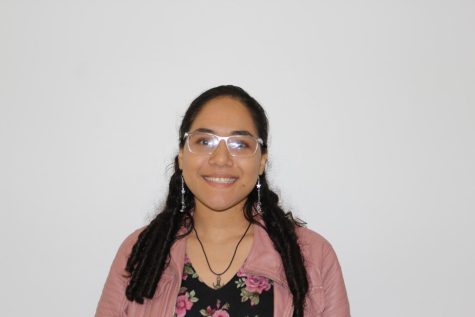 Bethis Ponce Flores, Staff Writer
I'm a senior, i love reading, and enjoy writing