Cape Coral is under a water boil until further notice
After finding E. coli bacteria in water reserves on Monday, the city of Cape Coral is on a water boil for a maximum of 72 hours. Residents of the Cape should not drink, make ice, brush their teeth, wash dishes, or prepare food with tap water unless it has been boiled for one minute, as dictated by the city's alert website: capecoral.gov.
The boil notice was issued after samples of E. coli were found on a routine sampling in two different locations. 
In an email, the Lee County School District sent out a message to students and families regarding water safety throughout the day, stating, "Water bottles will be delivered to every school for students and staff. Hand sanitizer will be made available at every school. Signage will be posted indicating that water should not be consumed. School cafeteria staff will follow appropriate boil notice procedures to ensure food is safe for consumption. All meals will be served, as usual."
Families were also recommended to send their children to school with extra water bottles and hand sanitizer, as bottled water is safe to drink. 
The city of Cape Coral has stated that they are working quickly to resolve this issue, as the alert website states, "We are increasing sampling for coliform bacteria to the source of the contamination. We will inform you when tests show no bacteria, and you no longer need to boil your water."
The boil water notice will be lifted once the affected areas test negative for the E. coli bacteria. The city has tested and results are expected to come back on Tuesday by noon. E. coli is a bacteria meaning that human or animal wastes may be contaminating the water supply. Symptoms of consuming this water can include diarrhea, cramps, nausea, and headaches. This is a primal concern for those with "severely compromised" immune systems, infants, and young children.
The city is currently not aware of anyone getting sick as a result of the contamination.
General guidelines on ways to reduce the risk of bacterial infections are available from the EPA Safe Drinking Water Hotline at 1-800-426-4791.
About the Contributors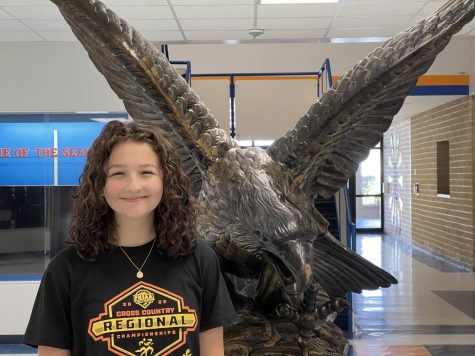 AJ Cudnik, Editor-in-Chief
In the words of Taylor Swift, "I'm intimidated by the fear of being average."