Seahawks football defeats Gateway in a landslide of 40-5
After having their first regular season game postponed due to weather, Cape Coral High School was eager to get back onto the field. With high hopes of a clear sky, the Seahawks set sights to Gateway to take on the Eagles Friday night, dominating the game with a final score of 40-5.
Associate head coach Isaac Harvin described how the players felt about weather delays after the cancellation of the Ida Baker. "They [the players] were ready to get out there and hit somebody," Harvin stated. "They were tired of hitting each other and wanted to hit a new person."
Ivan Harvin, sophomore quarterback, noted that the anxiousness took a toll on the team and himself. "It [the anxiety] made me very hungry and it just made me get more feisty and anxious to get out there in the field, and do what I like to do best," Ivan explained.
Contributing to the win was Damien Miranda, senior running back, who put up a total of 91 yards and three touchdowns. According to Miranda, his mindset was focused on helping the team win. "Get more touchdowns-that's all I wanted," Miranda stated. "Do whatever it takes to win."
Head Coach Larry Gary believed the win was a team effort. "You could see where we scored on both sides of the ball," Gary recalled. "We scored offense while also scoring defense."
While Gary saw many positives throughout the game, he also saw some things that could be improved upon. "We need to improve on our foolish penalties," Gary explained. "It's nothing major that we need to correct. Then our decision making, do your job. Don't worry about the other player's job."
Harvin also believed the team could improve on decision making and game progression. "We had a couple penalties, then we had one or two fumbles," Harvin shared. "Some silly stuff that I know we can correct."
Derrick Oge, junior linebacker, saw some less than stellar plays from his teammates that once were changed, could potentially change the team. "Not getting blocked by opponents, after we fix that, they won't stop us," said Oge.
Tyler Rehm, junior linebacker, had similar thoughts to Oge. "Our conditions-we need to be a little bit tougher on the field," said Rehm. "We need to make sure we are doing our job."
Rehm agreed with Oge stating, "Yeah, we have good chemistry when it comes to being on the field. We all know the drill and can get our rotations and movements right without any miscommunication."
While the linebackers were outstanding, viewers took notice of the use of two quarterbacks, Blake Williams and Ivan Harvin. Gary believed it gave the team an advantage when it came to the game itself. "They both have their own play style and they both do a pretty good job," said Gary.
Ivan Harvin is glad to be parted with Williams during games. "We're both great quarterbacks, it's whoever is the best for that situation," Ivan stated. "Whoever's just going to dominate at that moment is the best for both of us and who can help the team more."
Ivan, in addition to his quarterback position, also plays defense. "It's very different. One moment you're trying to score points, the next moment you're trying to defend," Ivan explained. "But it helps the team, got to get the job done."
Gary stated that he is proud of all the underclass, including Williams. He stated "It's amazing that our underclass is taking on big tasks like our sophomores, they are stepping up."
Heading into the next game in Bonita Springs, the team is already preparing by setting up big goals. Gary stated that "We're trying to not let them outnumber us. Their offense is designed to control the clock and beat you slowly."
Miranda explained that his coaches are preparing them for a tough game. "Coaching got to be prepared, we got to practice for how we play," Miranda said.
Ivan Harvin explained how he and his team were preparing for their next matchup. "We just have to study more," said Ivan Harvin. "We have to watch more film and we have to block out critics and social media and stuff. We just have to go out there and play football and not let anyone or anything distract us."
Donate to The Seahawk's Eye
Your donation will support the student journalists of Cape Coral High School. Your contribution will allow us to purchase equipment and cover our annual website hosting costs.
About the Contributors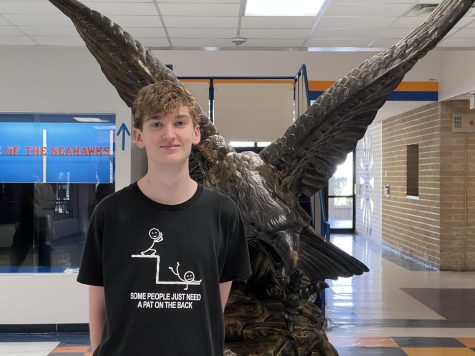 Jordan Manning, Sports Editor



You'll end up finding me sleeping.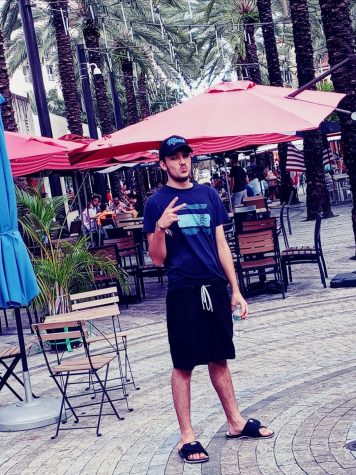 Morgan Larkins, Former Sports Editor
I've loved sports ever since I was a young kid and I look to help people through the world of sports.