Prey is a worthy sequel to The Predator series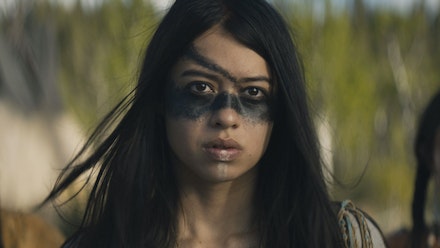 Prequel to the famous movie series Predator, Prey, is an excellent sci-fi film that keeps viewers on the edge of their seats throughout the duration of the movie. 
Comanche tribe female warrior Naru, played by Amber Midthunder, strived to prove to not only herself, but also her people that she can be strong enough to hunt, along with the rest of the male warriors and her brother, Taabe, played by Dakota Beavers. As she went to the mountain peak, she saw a mysterious warning and became worried about her people. She went out with her dog as her sidekick, to protect her people from the new threat. 
On the other side of the forest an Alien called Predator, played by Dane Diliegro, came to Earth for one thing, which was to hunt animals and humans that he considered to be a threat. The Predator hunts all kinds of predators from as small as snakes to as big as bears; no matter their size, he fights them. 
Prey was made by director Dan Tracgtenberg, based on the 1987 movie called Predator. Dan Tracgtenberg takes out how previous Predator movies did not focus on the feral side of the alien. 
Prey gives the viewers another view of the alien hunter, inspired by the 1987 film Predator, which was directed by John McTiernan and written by Jim and John Thomas.
When it came to the setting, Prey brought us to our world, the place where everyone calls home. It took place in The Northern Great Plains in North America in 1719. During this time native tribes were common and English men were first arriving still.
Prey had lots of outstanding special effects, one being the Predator himself. All of the special effects included in the film helped create the hunter, making him look better and much scarier for the audience to see. Viewers notice how the special effects really create the movie and add to the amazing scenes. 
The acting was incredible for the entire film. Amber Midthunder, who also was in The Ice Road, acted as Tantoo. She showed the viewers the fear and bravery in Amber Midthunder's eyes in every scene. 
Prey doesn't give the viewers a soundtrack with lyrics, like other movies. Instead the music in the sound track brought the story more to life, it gave the scenes a more dramatic touch.
When watching movies about the past, it's important to make sure you get the wording correctly so it will fit the timeline. In Prey they had to show 1719 Indians, to show that they would know how to use proper words so it doesn't seem more modern for viewers to really feel being in the movie. 
Following the Dialogue, the script was another amazing touch. Everything said and done by the actors fit well together, giving a wonderful movie for viewers to enjoy.
About the Contributor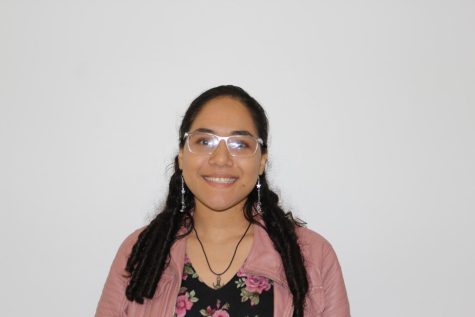 Bethis Ponce Flores, Staff Writer
I'm a senior, i love reading, and enjoy writing