Hurricane Threat to Florida Next Week
The National Hurricane Center has issued a warning for a tropical storm that could turn into a hurricane, threatening Florida.
The recently formed Tropical Depression 9 is currently south of Cuba. Both the  European and American weather forecast models predict that it will turn into a hurricane by next Monday.
According to The National Hurricane Center, the unnamed hurricane will arrive in the Gulf of Mexico early next week. American models predict that it will take a more western turn, while European models predict a more eastern turn.
Both models do agree upon the fact that it is highly possible Tropical Depression 9 will affect Florida. Current forecasts predict that by Tuesday, it will be close to Florida and a category two hurricane and that by Wednesday, around the same time, it will hit land in Southwest Florida.
Forecasts are still subject to change, but it is recommended that Floridians begin making preparations.
The Seahawk's Eye plans to provide further updates as the situation develops. Make sure to follow the Seahawk's Eye Instagram and check the website to stay updated.
About the Contributor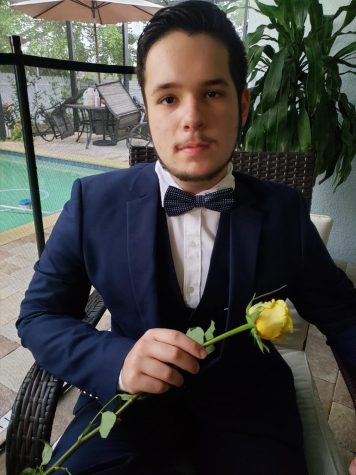 Humberto Alejandro Carralero, Former Web Editor



Originally from Ecuador, Humberto Carralero enjoys creative writing, videogames. He's a train enthusiast. He wants to be a lawyer.