Lasses of the music industry pave the way for new artists
Despite the recording academy's attempts at trying to expand women's opportunities in the music industry, the music industry is nowhere near gender parity. Over the past decade, women only make up 12.7 percent of songwriters. 
Of the many prominent songwriters in the industry, Taylor Swift is an 11-time Grammy winner and "champion" for other artists' rights. Swift's first re-recorded album Fearless (Taylor's Version), debuted at No. 1 on the billboard charts in April of 2021, and her second, Red (Taylor's Version), topped the charts in November of that year, making them the only re recorded albums to ever make the top spot. 
Funded by Spotify, a study revealed that only 21.7 percent of charts on the billboard were of female artists, a statistic that differs year to year. 
Female artists represented in the music industry are often sexualized and manipulated, as the industry has been dominated by men. Women in the music industry have had to struggle for the same recognition that their male counterparts receive, something that artists of today work to change. 
Triple Grammy winner, Lizzo works to make the "big break" that she worked for easier for other aspiring artists. A part of the body positivity movement, Lizzo won two Soul Train Awards for her honest lyrics about body image, Black beauty, and putting yourself first. Her, like other female artists of today, work towards gender parity in the music industry. 
The music industry is long from being equal, as producing and songwriting is often directed towards the male part of the industry. While female songwriters and producers are prevalent in the music industry, their outreach often isn't as widespread or known to as large of an audience. 
Gender parity is something that must be met in all aspects of society; however, starting with the music industry, something that impacts nearly every person, is something that must be completed. 
About the Contributor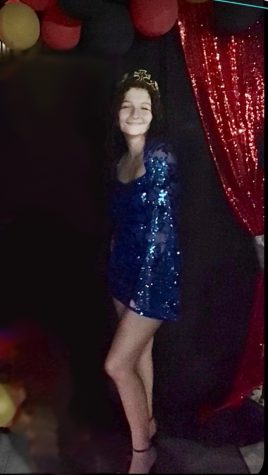 AJ Cudnik, Copy Editor
i like to keep myself busy