Girls lacrosse is on the way to set a new season record
Cape Coral High School's girls' lacrosse team has started their season on fire going 4-0, the best start to the season ever in team history. 
"Being undefeated so far has everything to do with how all of us work together," senior and goalkeeper Savannah Hickson said. "If someone can, they will help each other out by giving them tips and explaining how to do something or improve what they're doing. We communicate very well as a team, and I believe that if we can keep it up, we can continue to be undefeated."
With a change of coaching staff last season, head coach Dianna Kimble and assistant coach Joelle Frantz have been working together to bring this program to the top. Promoted to head coach in 2022, Kimble assisted the team with previous head coach Erika Smiley, where the team only won one game in the 2020 and 2021 seasons. 
"It's a long road, and we want to stay focused and keep moving forward," Kimble said. So, I'm excited that we're doing this well so early on. We're already better than we were at this point, not just win-loss wise but also skill-wise, and I think that's a great place to be able to build from." 
As such, the team's dedication and hardwork has already been recognized, with Hickson's nomination for the News-Press Athlete of the Week from the week of February 13th to 17th for her 12 saves in net across the three games that week. 
"This is only my second year being a goalie, so I have a lot of room to improve," Hickson stated. "I can say that myself and my team are proud of how far I've come since the beginning of last year."
Cape High leads their division [1A D11] in terms of goals, racking up 52 goals so far this season. This is 16 more then the runner up team, The Canterbury School, with 36.
Junior, midfielder, and current second leader scorer, Ella Bernard, is a big reason for the scoring prowess of Cape High. With 13 goals in only the first four games, Bernard attributes her high number of goals to consistent practice, making sure to work on both her dominant and non-dominant sides. 
Kimble praises the team for having the dedication to get better and following the guidance of their coaches. "They listen to anything that Coach Frantz and I need them to do, and they try their best to do it," Kimble said. "They make every correction we need them to make. They pay attention and they work hard."
The team hopes to continue their winning streak and have the best season in Cape High's lacrosse history. "We just have to work together for every game and help each other," Bernard said.
Girls lacrosse looks to continue their hot streak at their home game against Golden Gate High School [3-2], on Thursday, March 2nd at 6:00 PM.
With hard work and dedication, the teams is excited to crush their previous record of 9-4 in 2011 and win their first playoff game in school history.

Donate to The Seahawk's Eye
Your donation will support the student journalists of Cape Coral High School. Your contribution will allow us to purchase equipment and cover our annual website hosting costs.
About the Contributors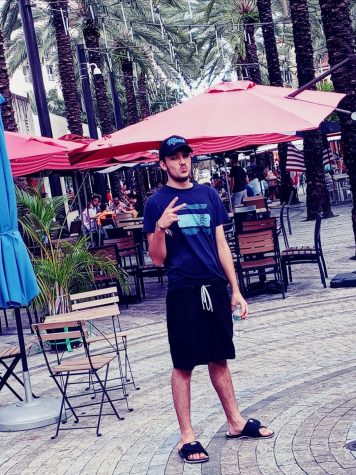 Morgan Larkins, Former Sports Editor
I've loved sports ever since I was a young kid and I look to help people through the world of sports.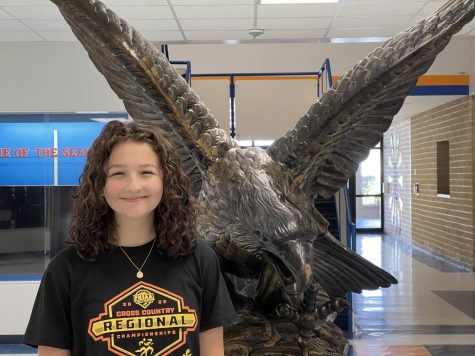 AJ Cudnik, Editor-in-Chief
In the words of Taylor Swift, "I'm intimidated by the fear of being average."