Owen's Optimistic Outlook
Every Thursday, Owen Foster-Hickey can be seen selling Krispy Kreme donuts in order to raise money for Anchor Club. He may look and act like an average teenager, but looks can be deceiving.
With a heartbreaking past that led to a heroic future, he lives a life full of giving and overcoming any obstacle he faces. 
When he was just fourteen months old, Owen's mother, Melissa Foster's life was tragically taken away from her. 
"On December 4, 2004, Officer Melissa Foster was killed on duty while driving her police cruiser responding to a call about a prowler at Schirm Farms Apartments. The driver who hit her was a drunk driver who swerved to the center lane of the road and struck her car at a high rate of speed," stated Katheline Hickey, Owen's aunt.
After losing the mother of his child, Thomas Hickey (Owen's dad), resigned from the Police Force in order to protect his son. 
Growing up without a mother figure was never a shocking concept for Owen, which created an unbreakable bond with his father. 
People who knew Owen's father knew him as a very compassionate person who loved building, listening to music and traveling across the country. Thomas also loved thrift store shopping and deal dashing; he was always able to find the best deals. 
On October 24, 2016, Owen walked home from the bus stop just like any other day. As Owen walked into his apartment, he heard the bathtub running and assumed his father was getting ready to take a bath. 
"I heard a loud thump, as if a large cabinet had fallen, but I figured it was the neighbor or something like that. So I just went in the living room and worked on my homework for an hour and a half or so," recollected Owen.
As time went by, Owen overheard the water still running and deep down he knew something was wrong.  
As Owen made his way to the bathroom, he tried to open the door but struggled as something was jamming it shut. 
"I had to find out what happened. I pushed on [the door] harder and harder. I finally was able to slip my body all the way in, when whatever was jamming on the door caused it to slam behind me. To my horror, I found out what was jamming the door, and what I assume made the loud thump. I looked down and saw my father."   
With 911 on the phone, he frantically performed CPR. Owen struggled to accept that he had done all he could do to help and had no other choice but to wait for the professionals to come and help his father.
"Eventually fire trucks showed up, and they made me wait outside my apartment, on a stool. It was a very cold day. I remember that. I sat there for a long time. Freezing cold," said Owen. As anxiety gnawed at his mind, the firefighters finally came to him. 
"I will never forget how the firefighters all left the apartment and waited around outside for the police to show up. They were just having a good time. They were chuckling and cracking jokes," recalled Owen.
So there Owen sat, for what seemed like hours on end, waiting for news that would eventually change his life. At the same time, one woman also changed Owen's life for the better.
"An older woman that I have never met before came out of apparent nowhere and hugged me. She told me that something was calling her to come out and help me. I believe that woman's attempt to try and comfort me on my worst day, is what inspired me to do all the community work that I do."
Thomas died of a type of heart attack that day. This unexpected death is something Owen's family will never forget.
"Even though people offered to help me cope, and I went to councilors, I never healed with anyone else's help. I was in denial for a long time. I closed myself off to the world for a while."
"Owen's life would never be the same, but he carries his father's legacy within him always," said Katheline. 
Owen lives his life by always looking at the bright side and the up-swings of life. His father showed him how to appreciate everything around him. One of the most important things his father could have taught him was his morals and how to carry himself as a person.  
Today, he lives with his Aunt, Katheline and Grandmother, Patricia Pultz. 
Owen currently attends Cape High and participates in numerous clubs. " [Owen's] character is much as his father's character. He has a very strong sense of right and wrong, strong and certain beliefs about the use of alcohol and drugs and that those things have no good place in life," said Katheline. 
He is Vice President of Anchor Club, president of Students Against Destructive Decisions (SADD) Club, a part of the theatre program, the Socrative Society, and Teen Trendsetters.
"My mother died due to a driver that made a very unfortunate decision to drink just a little too much alcohol one night. Even though no one in SADD club knows, that is my passion. That is the reason I want to lead the club to a great new era," said Owen. 
In his free time, Owen is either volunteering or editing videos for his Youtube Channel, The ZO Bro Gaming. As a tribute to his father, Owen especially likes to make music videos because music was a major part of his father's life and a vivid memory for Owen.
"I try to make videos people can connect with and that address real-life issues. Right now I am making one about bullying and spreading awareness about it," said Owen.
"Owen is brilliant and compassionate. He is a forward thinker and generates incredible ideas. He is a leader," stated Leigh Anne Page, one sponsor of Anchor Club.
"Owen is the hardest working kid in America. He orchestrates all the details and follows everything through until the end. He taught me that if you hit a roadblock, you have to go around it," said Lori Milton, another sponsor of Anchor Club.
Through thick and thin, Owen has stayed true to his character and has grown as a person tremendously. Even though he has had a rough life, he was not going to let it define him.
"The way I see it, I had the worst day of my life when I was 13. I volunteer and I treat people the way I do because I want to try to make their lives as great as I possibly can. I just like making people feel good," said Owen. 
 "He is trustworthy, shows respect for adults, is responsible in his schoolwork, has a caring attitude towards others, including world peace and making the world a better place. He has a very strong belief in citizenship and helping others and the community," said Katheline Hickey. 
Owen always volunteers in the community and tries to encourage his peers to do the same. He has decided to choose a path in his life that puts others' needs before his own. His weekends are typically spent volunteering at various places like Burrowing Owl Festival or Art Fest.
"I volunteered at the Lee County Drug House Odyssey and we were able to talk with the younger kids about the negative effects of alcohol and drugs. Later, some parents and students pulled me aside to thank me for changing their outlook on those things," said Owen.
Many people who know Owen personally have seen firsthand how he helps everyone he can, even if it means competing last minute. 
"Anchor club had the opportunity to participate in a lip-sync contest. All the other clubs had the whole year to prepare, but we put it on in about two hours with Owen's leadership," stated Page.
Against all the odds, CCHS's Anchor Club was able to take home the victory.
Friends and advisors of Owen would all agree that he resembles a hero in so many aspects. "You don't look at him and think, 'That's a hero rockstar.' He is kind of like Superman, just an ordinary guy that does extraordinary things," Page stated.
However, when asked, Owen believes that he is nothing special. "Honestly, I never really thought of myself as a hero. I just tried to help out as much as I can. Anyone can be a hero if they just try hard enough and try to make an impact," said Owen.
Owen has inspired so many others to join the amazing programs at Cape High. "Owen is constantly bringing new people into the clubs and having people join. At least one or two new people every meeting are brought by him," said Milton.
His family at home supports everything he does and they help him in any way possible. "My family is very supportive of me and all my things I do in school." said Foster- Hickey, even if it means driving all the way to Fort Myers at 5:30 am.
Everything that has happened in his life has only pushed Owen to become an outstanding person. The way he can reach out to people and push everyone to strive for greatness has only bettered the community around him. 
Events that sporadically occur in life can either make or break a person. Owen chose to use it as his superpower. 
There are so many lives in the world that need help and Owen has stepped up and made a change for the better. 
 "Owen has come so far in his short life – on his own terms and stronger in so many ways – each day he looks forward to making himself into someone who can make a difference in the lives of others and his community," said Katheline Hickey.
Owen will pave the pathway for so many kids and adults to start living better lives and to strive for greatness. We couldn't have said it better than Katheline; "He wants to carry a legacy of right vs. wrong, just vs. unjust, and like his parents he wants to live a good, moral, and upstanding life."
In memoriam of
Melissa Foster 1968-2004 
Thomas Hickey 1962-2016
About the Contributors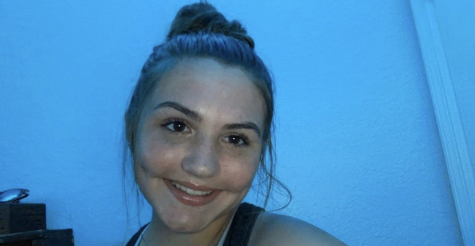 Alexis Klepper, News Editor




Junior on lacrosse and weightlifting, pre-IB student. naps are my specialty.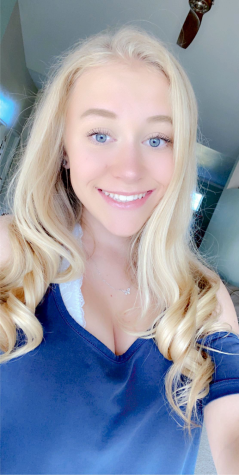 Katelyn Bly, Staff Reporter










junior, cheerleader, soccer player, IB student, and I ♥ m&m's