Young artists' deaths impact students
Unfortunately, this generation has had to see some of their favorite musicians pass away at an early age.
The young rappers that the youth once idolized have left an impact that goes beyond their music; it's a daunting and inconsolable impact that is left when one passes away.
In the 2010's decade, there were multiple deaths of rappers that had previously gone "viral" on the internet and on social media.
Recently, talented artists like XXXTentacion, Mac Miller, Nipsey Hussle, and Juice WRLD have been lost.
These artist's songs have had a heavy impact on today's teens and adolescents, which signifies that their death has also affected the young fans.
Sophomore Jacob Maya was a big fan of Mac Miller, who passed away in September of 2018 due to a drug overdose. "I always enjoyed listening to his music, from his early mixtapes to his last studio album," Maya said.
Miller was an inspiration to lots of young kids, especially those who wanted to pursue a career in music. "I had a friend who was also a big fan of Mac, and he saw how Mac started to record and make music all by himself when he was in school still, and it inspired him to start making music too," mentioned Maya.
Losing someone you love or look up to is a horrible experience, especially at a young age.
However, in Miller's case, some fans felt and knew that he was on a despondent path. "You can see it in his most recent music that he was very depressed," stated Maya.
"He wasn't the same fun and energetic rapper that he was when I first started listening to him, but it was still very hard for me and his fans to see him go at such a young age," she said.
Another passing that exploded the internet was the death of Floridian rapper, XXXTentacion. This one was really impactful since he had a huge fanbase of teens and adolescents. He was assassinated in June of 2018 in Deerfield Beach, Florida.
The attack turned out to be a robbery.  Two armed men approached XXXTentacion and shot him multiple times.
Sophomore Logan Magee was a frequent listener of XXXTentacion's music. "I remember when I first listened to 'Look At Me!' That was when I became a fan of him," Magee said.
Magee was saddened by the passing of XXXTentacion, especially because of the rapper's fanbase. "It was sad that he had to leave at such a young age. I feel like he had lots of young kids who looked up to him," said Magee.
The most recent rap death was Chicago rapper Juice WRLD. Juice WRLD passed away this past December after having a seizure at an airport. Like XXXTentacion, the majority of Juice WRLD's fan base was also made up of teenagers.
The internet was devastated the next morning after the Chicago rapper's death was confirmed. Sophomore Maximo Zottolo recalls the moment when he found out that one of his favorite artists passed away.
"I remember I opened up Instagram in the morning and I saw TMZ and everybody posting on their stories that he had a seizure. I was shocked because I couldn't believe that we lost another young talented rapper,"  Zottolo said.
What was also shocking about Juice WRLD's passing was that many people believed he predicted his death. In his hit song "Legends" he says in one of his verses "we ain't making it past 21." Coincidentally he happened to pass away at 21 years of age.
About the Contributors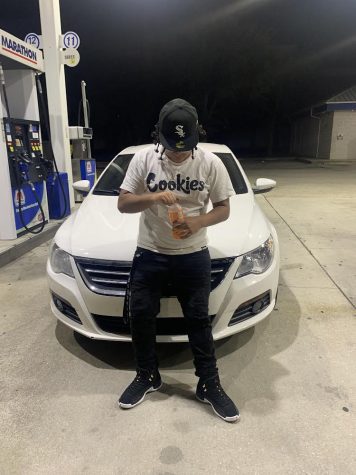 Jeffrey Rodas, Staff Writer
Jeffrey, elite writer, upcoming rapper yak wassup linktr.ee/yxng.chepe

Chepe The Gurila🦍

Too real for tik tok

cashapp: $ChepeRodas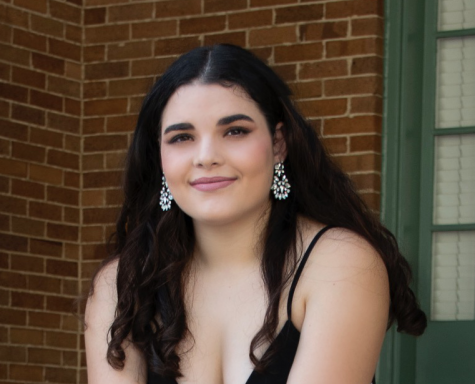 Melanie Pena, Past Editor-in-Chief
Instagram: @melaniepenabombino