Cape welcomes Check and Connect
For over 25 years, the Check and Connect program (C&C) has been helping thousands of students nationally to work towards bettering their academic lives. This past year, Cape High became the first school in the district to test out C&C. 
Co-coordinators Joanna Jobe and Therese Edwards led a team of five teachers: Jessica Recupito, Cynthia Taymont, Elizabeth Fernandez, Jamie Ayres, and Gretel Matos, in kick starting this program.
In C&C, students are hand-picked or recommended to be mentees. Once selected into the program, a teacher serves as a mentor to help promote attendance, grades, and in-class engagement. "The program has been very beneficial to provide support for students," Jobe said. "It has already increased attendance rates in school at Cape High."
In an email to the staff of Cape High, assistant principal Marla Wunderlich described Check and Connect as "a trusting relationship between the student and a caring, trained mentor who both advocates for and challenges the student to keep education salient."
So far, the program has been a success at Cape High, and those involved have found it to be a great way to improve student engagement.
"I have been working with my mentee to help her be successful in school. We discussed attendance, academic progress, behavior, and the importance of education," Fernandez said. "For areas of concern, we problem-solved together and looked for possible solutions."
C&C is designed to ensure the success of the next generation by utilizing one of the most valuable resources a school has to offer: its employees. "I believe a teacher can positively impact and make a difference in the life of a student," Fernandez said. 
Not only that, but this program has shown to be beneficial for students and teachers alike, as many of the teachers have found the process to be a very positive experience. 
"Sometimes, students are having a difficult time at home or in school and just need someone that will listen. I met with my mentee in between classes and sometimes during lunch or before school," Taymont said. "We set goals and tracked them. It was very rewarding to know that perhaps I made a small difference in a student's life."
The program will be expanding during the 2020-2021 school year and possibly many years to come. "The program is grant-funded through student services and we will continue the program at Cape High next year," Jobe said. "It will continue to grow and make a positive impact."
With that in mind, it is highly recommended that teachers volunteer themselves for the job in order to ensure C&C's success and growth at Cape High. "It would be nice to see more teachers involved," Taymont said. "The more teachers get involved, the more students we can reach."
About the Writer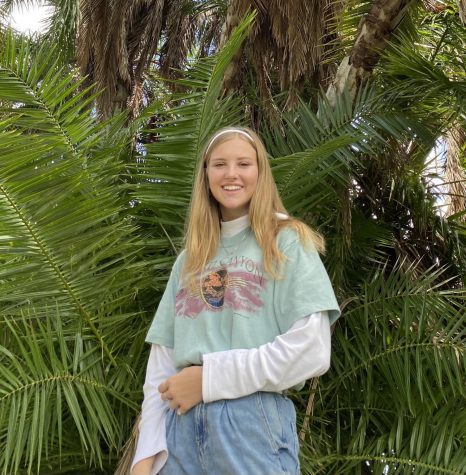 Clare McMillan, Features Editor

"livin like larry"

instagram: @_clare.mcmillan_