New quarter brings new staff into Cape High
Cape High is welcoming new and returning teachers this quarter: Kim Morgan, the new Principal Secretary, Sharli Schwing, a new school counselor, and Dianne Quay, a returning Business teacher.
Morgan previously worked at an elementary school, but loved the transition to Cape. "It's been so fun, everyone is so welcoming and nice here."
Morgan will be working closely with Principal Englehart and all of the assistant principals this school year. Compared to her previous job at the elementary school level, she claims that, "It's the same work except for athletics; there's no athletics at the elementary level so I'm getting used to all the sports and having to do all the paperwork."
One of the biggest difficulties transitioning to Cape, however, was, "Learning people's names, because there's a lot of people. You're so used to working somewhere for so long, but then you come somewhere new and you have to learn all of these new names."
Schwing was an intern at Cape High last year, which has helped make her transition into the role of school counselor a smooth one.
"It's been a really interesting transition because there's a big difference in going from a position where you are responsible but not quite completely responsible, to it's all on you."
Schwigg graduated from North Fort Myers High, and in the past has also subbed at middle schools in the area.
Similar to Morgan, she has found that the administration at Cape High has been supportive and welcoming as a new member of the school's staff.
"The administration is really great here at this school. At other schools, I've noticed that sometimes you're like out on an island by yourself as a school counselor and that's really not how it is here. They always have your back which is really nice."
Quay returned halfway through the second quarter from teaching Lee Virtual School, due to a deficit in teachers.
The only struggle she has had transitioning back into Face to Face and Hybrid classes has been following Covid-19 procedures and learning how to balance Hybrid classes.
"I've been teaching here for 23 years, so pretty much everything was the same but when I left here it was last March, because we taught at home last spring. I was only here for one day when I got transferred into Virtual, so I didn't get any of the preschool stuff [in terms of procedures and Hybrid teaching] so I don't know a lot of things."
With the new and returning staff members, all seem to agree that the team at Cape High is extremely helpful.
Quay stated, "We have an awesome staff here. One of the coaches came down and helped me figure out how to have my Lee Home Connect students on the projector and share the screen while talking to my kids in the classroom at the same time, which I hadn't known how to do before."
About the Contributor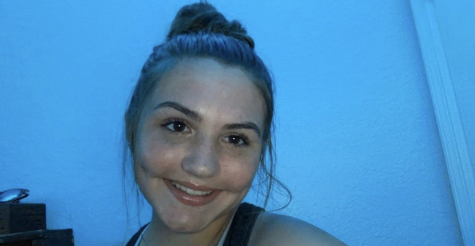 Alexis Klepper, Past Managing Editor




lax & weightlifting. naps are my specialty.