The Mix and The Zone bring Cape Coral Controversy
Cape Coral has a culture of its own, and with that phases pass through the town and become the obsession of teenagers and adults alike. Whether it's watching sunrises at Jaycee park, getting a cup of coffee at Urban Buzz, or riding four-wheelers through the Yuccapan, students can observe a trend or practice get the attention it rightfully deserves. 
    The Cape's most recent "trend" includes a cafe promoting protein shakes and energizing teas, especially to the city's youth. The Zone and The Mix quickly grabbed the attention of social media users and word spread like wildfire.
However, both stores have both been met with harsh criticism, mainly by the teenagers that once promoted them. The companies quickly went from being plastered on students' Instagram accounts as the next best thing to getting hacked on social media and exposed for multi-level marketing (mlm) scheme.
    When the companies announced their opening, they began reaching out to students via social media to get ambassadors for their products. This also included reaching out to many about potential job opportunities. "I DMed [direct messaged] them after they posted about how they were hiring. They ghosted me though which turned out to be a huge bullet dodged," stated Cape High junior Kendra Simpson.
"I haven't seen too many people who went to the local locations but one that did said a tea bomb tasted like warm toilet water and kool aid powder and I think that pretty much sums up their entire business model."
    The same goes for North Fort Myers High junior, Kylee Young, "I saw that they were conducting job interviews and they asked me to come in after a DM I had sent them. They explained that the way you make money there is solely based on the amount of customers. They said you split all profit with your co-workers of that day and that you have to 'invest' your money back into the store. 
In Young's opinion, "This is clearly a front for purchasing more Herbalife which is the base of most of their products."
    After this interaction, Young began advertising for the company in hopes of obtaining the job. That is, until they stopped contacting her. "They opened their first store and I still hadn't had any notice. I had seen their personal instagrams and had previously posted for a company called 'Herbalife' and I started researching this and found out it was marketed as a healthy diet fad," stated Young. "This scheme targets immigrants and people who aren't knowledgeable about its effects. Herbalife is a harmful diet that can cause damage to many parts of the body."
    And that's where the controversy stems from. It all centers around the dangerous and deadly laxative, Herbalife. "It's the use of laxatives as a 'weight loss smoothie'," stated North Fort Myers High School junior Erica Aichholz. "Basically, it's just glorified, forced eating disorders. People could get hooked on the feel herbalife gives you, despite the fact that it's actually very damaging."
    The mlm has been banned in multiple countries including Belgium. In 2012, the Belgian courts decided that Herbalife was in breach of articles regarding market practices given its apparent connection to a pyramid scheme structure.
    Additionally, the owners of the companies themselves have been exposed as Herbalife supporters and advocators. Plenty of social media posts dating back to 2018 have linked them with the pyramid scheme, including posts advertising 3-day challenges and Herbalife merchandise.
    This led to mass frustration as teens began lashing out in their Instagram comment sections. However, this was met with the deletion of posts and blocking of users.
    "I commented once about it and then other people started going off too. They blocked me and deleted my comments though," said Young. "Transparency is something that people value in business and they are literally lying about everything and silencing people who bring it to their attention." 
    Due to this, the company has been met with an even more extreme form of backlash. On May 11th, 2021 both Instagram accounts were hacked by teenagers looking to expose the toxic environment (@themixonpineisland and @thezonenutritionsmoothiebar). 
    Posts indicating the harsh realities of their products flooded the Instagrams and bios were changed to include phrases like "If you've had our drinks seek medical attention ASAP #herbcheck."
    Even if the Herbalife rumors are not true, popular opinion amongst students is that the company needs to be shut down regardless.
"I've heard nothing but negative reviews about their products whether it was about the ingredients used, price, or sanitation," said Sophia Skweir, North Fort Myers High School Junior. "It's way too expensive for what you're paying for. What I've heard about their sanitation and how they treat their staff is just unethical."
About the Contributors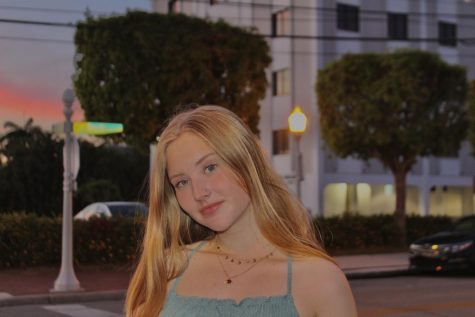 Clare McMillan, Former Editor in Chief
"livin like larry"

instagram: @_clare.mcmillan_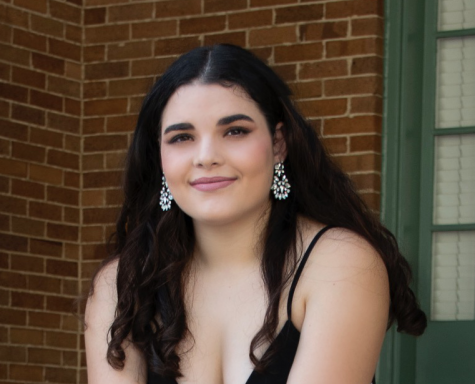 Melanie Pena, Former Editor-in-Chief
Instagram: @melaniepenabombino