Schedules will be changed next school year
After multiple years of controversy regarding Lee County District's decision to switch to a seven period schedule for all Lee County High Schools, the decision to make this change has been finalized. The district proposed this as one of their responses to the ongoing teacher shortage and loss of school time due to Covid-19 in the past two years.
In an unlisted video on the School District of Lee County youtube channel current  superintendent Ken Savage states that the switch to a 7 period schedule will eliminate 140 teacher vacancies and allow the district to reinvest approximately 10 million into high schools, increasing staff wages as well as other improvements that were not mentioned. Savage refers to this model as a "sustainable" model for teachers. Through this model Savage states in the video that every teacher will be able to have a planning period.
Savage also acknowledges that the plan has drawbacks but it is the most workable plan the district has.
The plan will make sure students see their teachers every day, adding an additional 720 minutes of instruction equivalent to 15 full days of class per course. Each period would last 46 minutes, the day would still end at 1:35. This is what the new schedule will look like.
Now one of the biggest concerns with the new schedule is how it would affect IB students since they would be losing their only elective class. In the video Candance Allevato the Executive Director of Teaching and Learning outlines the solution to this problem as well as changes to the IB program in Lee County.
The first change outlined is that students can now choose to take 1 or 2 standard level (SL) exams at the end of their Junior year. This will allow IB students to have two electives in their senior year. Students will also still take TOK (Theory of Knowledge) in both their Junior and Senior year. This model is outlined below.
IB Class of 2023 (current Juniors) will be affected differently by the changes since they have not had the opportunity to partake in the new model.
Seniors can choose not to have an elective and only have TOK, or they can choose to take TOK and an elective on alternating days earning half a credit for each. This optional schedule is shown below.
The district also took into account IB students in performing arts such as Band who need to take it all four years. According to Allevato students will still have the opportunity to be involved all four years. First, marching band is to be counted as an extracurricular and students can now be part of it even if they don't have the class during the day. For other arts classes such as Jazz Band, Choir, Dance, Newspaper, Yearbook and others they can take their chosen elective and TOK on alternating days during their Junior and Senior years. This schedule is detailed below.
If students wish to take additional courses they can take some core courses on Lee Virtual school, allowing for more electives during the school day. This does not apply to IB students.
The schedule changes do not apply to Dual enrollment students since they have flexible schedules.
To allow for better communication about the changes the district will be in contact with teachers, families and staff. The district web page will also now be adding an FAQ section to answer some of the questions about the changes, and creating a new email to contact the district with questions specifically about the high school schedule. This email is ([email protected]). 
Message from the superintendent: https://youtu.be/xAsl8GO45qQ
About the Contributor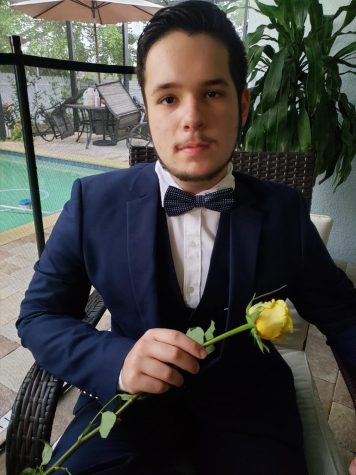 Humberto Alejandro Carralero, Former Web Editor



Originally from Ecuador, Humberto Carralero enjoys creative writing, videogames. He's a train enthusiast. He wants to be a lawyer.