The opioid epidemic in Lee County is at its worst
How Opioid Overuse Has Changed in Lee County:
Opiate overdoses have been steadily increasing nationwide since 2016, Lee County taking part in this trend. From "pill mills" to IV drugs, drug use has deadly and permanent side effects, but as fatal and nonfatal overdoses appear more often in hospitals across Lee County, the question faced by doctors is now what can be done to stop this outbreak from worsening.
Cape Coral Hospital Emergency Department Medical Director, Dr. Tim Dougherty, who is trained in emergency medicine with a specialization in medical toxicology explained the changes he has witnessed in his 20 years located in Lee County,  "I came in August of '98, and coming from Philadelphia, which was in the crack cocaine epidemic, I was shocked when I came down [to Cape Coral] to find crack cocaine," stated Dougherty.
Drug overdosing is not a new problem, however, it has severely worsen nationally and in Lee County within the last 20 years, "There's always been an opiate problem in the county since I've been here, the difference was back then, people were either stealing drugs from family members they were buying pills from, from from people out on the street, or things that they thought were opiates pills out on the street or there were these pain management pill mills," said Dougherty. "That finally ended those pill mills- finally got closed, and  what happened when the pill mills closed and people stopped using oral pills, they went back to IV drugs, IV heroin predominantly, and that's when the overdose rates really started to skyrocket."
In 2021 alone, the Florida Health Charts Substance Use Dashboard notes that out of the 8,093 drug deaths throughout the state, 6,442 of those were caused by the overuse of opiates. In Lee County, from 2015 to 2021, fatal overdoses have increased by 250 percent, even though legitimate prescriptions for opiates have decreased by nearly 100,000. 
In regards to these extreme numbers, the Lee County Sheriff's Department has taken increased precautions in order to appropriately handle this outbreak. 
Captain Russell Park of the Narcotics Unit explained how the department works to track down dealers in efforts to reduce access to opioids and ultimately lower addiction rates, stating, "The Narcotics Unit consists of multiple teams of both undercover and uniformed detectives that aggressively pursue drug dealers, with a clear emphasis on those who sell fentanyl or fentanyl-laced drugs."
Because of this national outbreak, the lifesaving drug of naloxone, commonly referred to as Narcan, has been approved by the Food and Drug Administration [FDA] for over-the-counter use starting in late summer of 2023. Narcan can temporarily stop an opioid overdose by binding to receptors in the brain more strongly than opioid molecules would, preventing the lungs from shutting down and buying time for medical help to be provided. 
This approval for over-the-counter purchases of Narcan is highly anticipated following the CDC's release of the national overdose deaths of persons aged 10-19 from July 2019 to December 2021, displaying a 109 percent increase in deaths, with 90 percent involving opioids. 
Dougherty is in support of this approval, noting the statistical evidence for Narcan's help in recovery and in the field, "About two thirds [of overdoses] have at least one or more bystanders present, and it [Narcan] can decrease the community level overdose mortality along the lines of 37 to 90 percent, if more Narcan was more of it available."
Narcan already has widespread use in the field, as first responder units carry Narcan with them in cases of overdose calls. 
"We're [Cape Coral emergency physicians] seeing clearly a lot more use of Narcan, and the number one people that are using Narcan is EMS [emergency medical services]," stated Dougherty. "EMS are the number one persons that are giving Narcan, but Fire Rescue is now having more [uses of Narcan in the field.]"
Enacting Change Within Lee County:
Councilmember Tom Hayden of District 3, a former news journalist and editorialist for over 40 years, has witnessed first hand how drug overuse and addiction has changed in Lee County.
"I think one of the big things [in recognizing addiction] was realizing that you just can't tell an addict that they can't have the drug. That that isn't going to solve the problem, might be getting them off the drugs slowly, providing them a forum in which they can discuss what they were going through or places that they can go to. It wasn't going to be a total stoppage," Hayden stated. "This is a gradual thing, so I think that was one of the big things when you're combating drug abuse and how you attack it. It was educating the public to the abuse that was happening."
When it comes to bystanders' help and assistance when witnessing a drug overdose, the most common fear is cross contamination. Dougherty reiterated that there is no reliable data to support these claims, and performing CPR on a person who has stopped breathing as a result of overdosing poses no risk for contamination of the drug. 
"I think I've done now seven or eight news interviews in the last two years about how it's okay for people to come up and do CPR on people that have stopped breathing from an overdose. It's okay to touch these people. It's [the drug] not going to get absorbed through normal skin," said Dougherty. "From the National Databank of Poison Centers, the likelihood of anyone just touching someone who had an overdose and you stop breathing, they have never found a case of it. That's been substantiated with evidence."
In Lee County, Hayden believes that the way to enact change regarding awareness and prevention of drug use and overdosing starts with its students and young people, stating, "I think it's [the type of change needed] education. I think it's listening. I think it's making programs available to all age groups, especially students because of everything you all face right now.  And I think the key thing is I think you all want to be heard from him and say, 'Look, this is what I'm dealing with. I don't want to keep it inside,'" said Hayden. "The help is there and you don't need to turn [to] drugs."
Education comprises a large part of what Drug-Free Southwest Florida [SWFL] aims to support in Lee County. Executive Director Deb Comella explained how Drug-Free SWFL connects with local schools and students in order to spread awareness about destructive behaviors including, but not limited to, drug overuse, underage drinking, and more. 
"We're doing our Students Against Destructive Decisions clubs at the Boys and Girls Clubs, and a lot of that is being done by the Hanley Foundation and Mothers Against Drunk Driving [MADD]. We depend on our teens and our SADD [students against destructive decisions] clubs to create our prevention media. We just feel that you have a much better sense of what's going on in the community and how to talk to each other," Comella said. 
Within this education, working with young adults is the focus, "We really depend on our teenagers to do prevention media. Every year we have a very traditional underage drinking event called Drug House Odyssey, which takes place at the Civic Center," said Comella. "The reason that we do it with fifth graders is because the Monitoring the Future Survey does indicate that the age of onset [of drug use] for some children, not all of them, but some children is ten, and there's evidence that kids of that age, respond best to that kind of experiential learning where you're walking from one scene to another."
Comella has been a part of Drug-Free SWFL for 12 years, and in this time, she has noticed that the most important thing in order to impact the students they are reaching out to is to encourage communication. While education is highly important, Comella stated that younger individuals need to feel comfortable speaking to their parents and guardians about drugs and other harmful practices. 
"Parents have to talk to their kids," said Comella. "We need to help parents have that discussion. Be comfortable with that discussion, and at the same time, be able to make a very clear message to their kids that they love them. They don't want them to get hurt and they want them to stay away from marijuana or pills they've gotten over the internet or anything like that."
Options for Recovery:
In terms of impacting and reaching individuals who are seeking out recovery, Hayden believes that the stigma surrounding drug use is what deters users from asking for help, something that he hopes to change. 
"They [users]believe they can beat it on their own. That they don't need the help that they might think that they need and I'd be willing to discuss it. I think encouraging strength and openness to have them understand that an addiction, whether it's a disease, that it can be treated, and then you can get help," said Hayden.  "You can't deal with the stigma anymore, that you mask this in some way because you believe you can beat it on your own when you know you can't."
Dougherty noted that should individuals seek out recovery, there are options in Lee County, "We have more access now to the drug therapies for withdrawal," said Dougherty. "Now that we have buprenorphine as a way to curb people's withdrawal symptoms, they can get on a program and be placed on that medication. Then their brain isn't wired to and fixated on where they're going to get their next high. They can actually hold down a job and be something that they would want to be."
Buprenorphine is an FDA-approved synthetic opioid that is used in agonist substitution treatment to allow individuals to focus on therapy instead of often painful withdrawal symptoms. It is effective to treat opioid dependence by reducing cravings and improving quality of life for individuals undergoing addiction treatment. In emergency use, emergency physicians can administer buprenorphine during withdrawal cases to ease uncomfort. 
However, as seen nationwide, there is still a need for increased access to psychological and addiction counselors, as over 40 percent of individuals who suffer from a drug addiction have additional mental health problems. 
For those suffering and looking for support, the Substance Abuse and Mental Health Services Administration [SAMHSA] Treatment Referral national hotline is a free and confidential referral and information service. SAMHSA's hotline is available in English and Spanish and is available 24/7, 365 days a year, and can be reached at 1-800-662-HELP (4357). 
For state outreach, the Florida Statewide Substance Abuse Hotline provides 24/7 counseling to all Florida residents in a drug-related crisis, with representatives that can point individuals towards addiction treatment providers as well. They can be reached by dialing 211. 
Donate to The Seahawk's Eye
Your donation will support the student journalists of Cape Coral High School. Your contribution will allow us to purchase equipment and cover our annual website hosting costs.
About the Contributors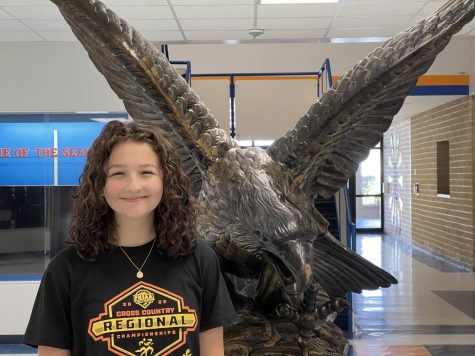 AJ Cudnik, Editor-in-Chief
In the words of Taylor Swift, "I'm intimidated by the fear of being average."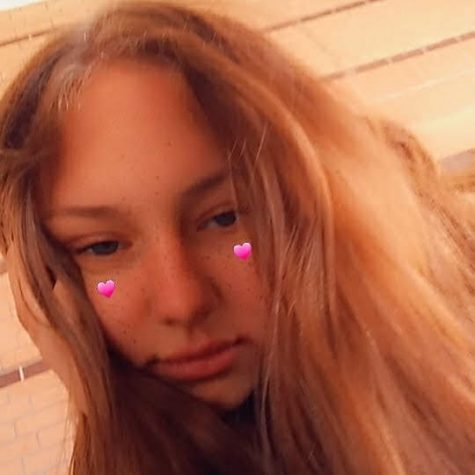 Abby Malloy, Former Editor in Chief
Instagram: @abby_7.sn

Executive Board Vice President

Marching Seahawks Logistics Officer